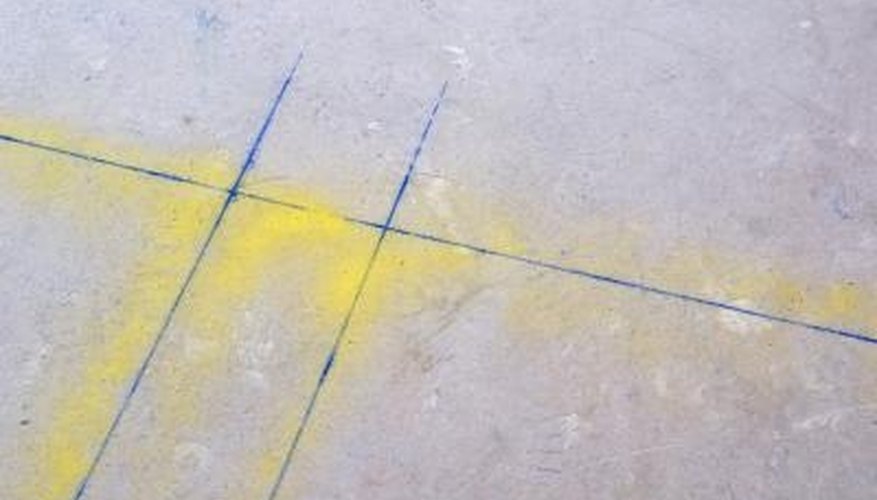 Concrete slabs utilize expansion joints as a means of allowing the concrete room for swelling and movement, such as in the summer months when the heat and humidity cause the concrete to expand. Silicone caulking is the preferred method for filling expansion joints between slabs, but there are also other materials, such as rubber, cork, foam and neoprene. Choose a product that fits within your budget and sense of aesthetics.
Decide which type of joint filler you prefer using on your project. Use silicone or foam if you are working with a small area, as they are more affordable and can be installed by any do-it-yourselfer. Choose rubber or cork for large areas such as commercial applications where you need to fill several hundred linear feet of expansion joint at the same time.
Clean the joint of all debris before filling it with any type of filler. Sweep or vacuum the joint. For caulking, insert the tube of silicone caulk into the caulking gun and cut the tip of the tube with a utility knife. Insert the head of the tube into the joint and fill it nearly full, working your way down the joint as you go.
Follow the instructions on the can of foam to fill an expansion joint with foam. Remember that foam expands after it is dispersed from the canister, so do not fill the joint completely with the compound. Fill the length of the expansion joint, then come back after the foam has had time to harden and cut away the excess either with a utility knife or a floor scraper.
Install self-expanding cork joint filler or choose rubber, neoprene or cork strips for large-scale projects such as commercial showrooms, warehouse floors or similar areas. Follow the manufacturer's instructions on the installation specifics, but as a general rule they will all have similar methods. Clean the joint, apply any necessary primers or adhesives, and press the strips into the expansion joints.