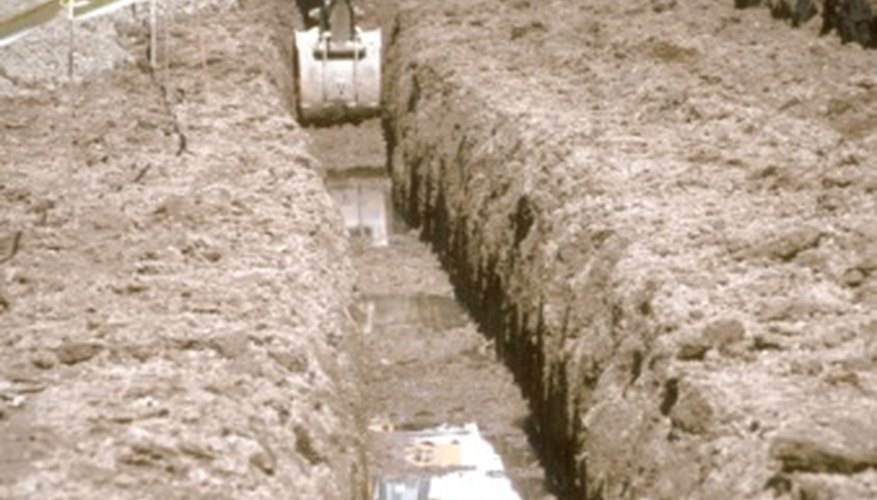 A trencher is a power tool that can dig trenches of various sizes, typically 4 inches wide and 36 inches deep. Gardening trenchers weigh about 200 pounds and are more portable than normal-sized trenchers. Trenchers can be used for a variety of purposes, from installing a bore to burying gas or electricity lines.
Turn on the fuel switch, followed by the key switch of the trencher, and lower its throttle. This is done to prepare the trencher for use. Put the transmission pump in neutral, ensuring that the hydraulic pump is switched off.
Disengage the wheels of the trencher so that you can move it. Once the trencher is running, activate the hydraulic pump and pop its transmission into "Forward" so that you can move it to wherever you want to dig. Remember that the trencher will be moving in reverse.
Engage the wheels so that they work together. Pull the throttle up, and throw the lever to start the chain and auger. Once they start spinning, lower the bar of the trencher into the ground. The trencher should start digging.
Adjust the depth of the bar to the level you wish to dig at, which is usually all the way down. This should take some time, as the trencher has to dig through the earth to reach the bottom. While it is digging, the auger will be pushing dirt to the side. Control the speed of the trencher using the transmission control.
Once the bar reaches the bottom, put the trencher into reverse. Now simply keep an eye on the trencher as it digs. Remember to keep adjusting the speed according to how it is moving. Stop your trencher when you have dug a trench to your liking.