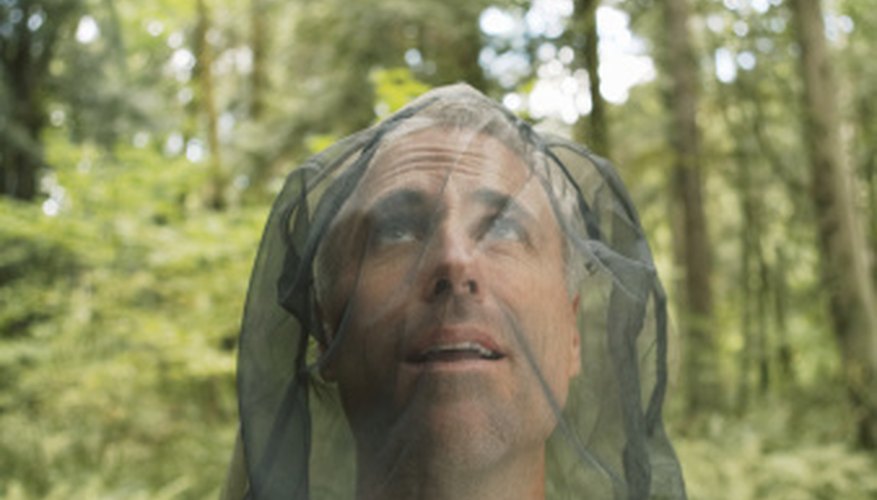 Knowing how to attract a mosquito will help you determine how to go about preventing the attraction in the future. Pay attention to things such as diet and physical activity before you spend a lot of time outdoors. The smells and substances that your body produces is likely to attract these pesky creatures. Odds are if you are trying to draw in mosquitoes, you will have more luck than you would like.
Step 1
Eat foods that are high in salt. Dairy products can cause your body to produce lactic acid. Also foods that are high in fat and sodium will also cause you to attract mosquitoes. It's not the food itself, so you are okay outdoors while you are consuming it. It's what the food does to your body later that draws these insects. Mosquitoes are attracted to the salt that your body produces, so when you consume high sodium foods, this is likely to be evident in your pores.
Step 2
Exercise and build up a sweat to draw in the mosquitoes. Exercise also produces lactic acid. This is evident in your sweat and breath. If you wish to attract mosquitoes, exercise outdoors and build up your best sweat for optimum results. Moisture of any kind draws in mosquitoes as they associate it with a potential blood supply. Also mosquitoes lay eggs in moist areas so they may see your body moisture as a place to reproduce. Body heat also draws in mosquitoes, so body heat and moisture together are great ways to attract them.
Step 3
Produce carbon dioxide. You can do this by increasing your body temperature through activity. Light a candle or start a bonfire if you really want a gathering of mosquitoes. Fire of any size produces carbon dioxide.
Step 4
Wear sweet fragrances. Put on sweet-smelling lotions or creams. Invest in floral-smelling perfumes. To mosquitoes, these products are sweet-smelling like blood. These fragrances cause the mosquitoes to associate their floral scent for a possible blood supply.