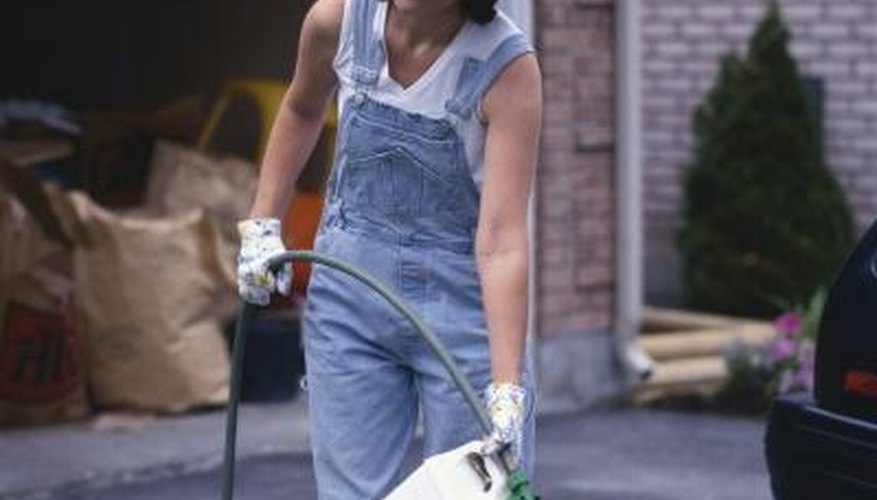 According to the U.S. Department of Agriculture, Dioscorea bulbifera, commonly called air potato, is listed as an invasive plant in Florida, Alabama, Louisiana, Mississippi, Texas and Hawaii. Controlling Dioscorea is an ongoing challenge, both in the wild and in home landscapes. Using herbicides, manual removal and your freezer, you can gain control of these vines. Vigilance is the key to removing this pernicious pest from your property forever.
Spray air potato vines with an herbicide containing glyphosphate late in the season before leaves start turning yellow for best results. This is when the plants are storing carbohydrates in their roots for the next year, so herbicides are easily carried to the roots. Saturate as many leaves as possible to the point of run-off. Take care not to overspray onto desirable plants.
Gather as many bulbils as you can find in the winter when the vine has died back or has less foliage. Dig any bulbils that sprout in the spring immediately, before the fast-growing vines get out of control.
Place bulbils in the freezer for at least one month to kill them before disposal to prevent their spread to other areas.