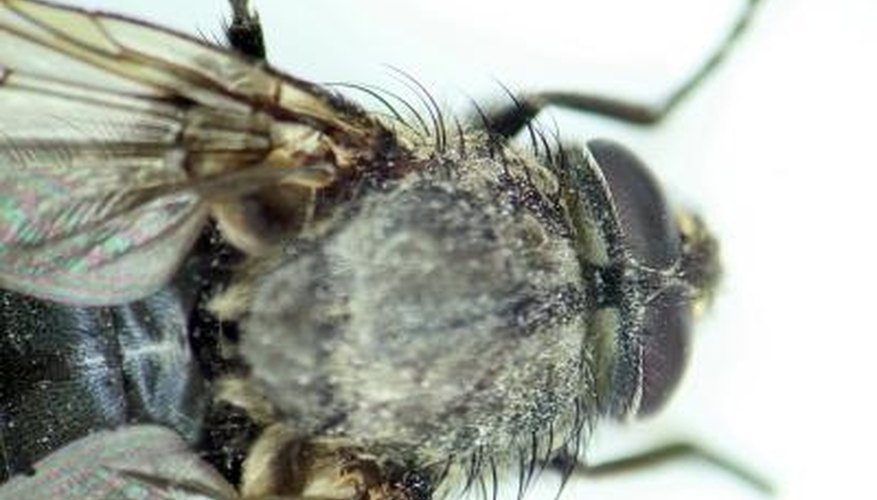 The housefly is a common domestic pest that can carry communicable diseases like typhoid and cholera. Flies are attracted to food and other organic substances, which are plentiful in restaurants. Restaurants have to maintain strict health codes and cannot allow flies inside. There are many options for keeping a restaurant fly free.
Ensure proper sanitation in the restaurant. All pipes, drains and drain traps should be clean, and no leakage should be present. Damp areas with poor sanitation can become a breeding ground for flies.
Wipe down every counter and table after it has been used. Refrigerate any food that is not being used.
Close the trash can with a lid. Rotting waste attracts flies, making the restaurant unhygienic.
Use an air curtain at the entrance to prevent flies from entering the restaurant. An air curtain acts as a barrier for flies as they cannot pass the steady flow of strong air. This method is also used at the entrances of malls and department stores.
Use double doors and fly-screen doors to discourage flies from flying in.
Use bug zappers to kill flies. These are tube lights that give off a blue light. The light attracts flies, which are killed by high-voltage bars.