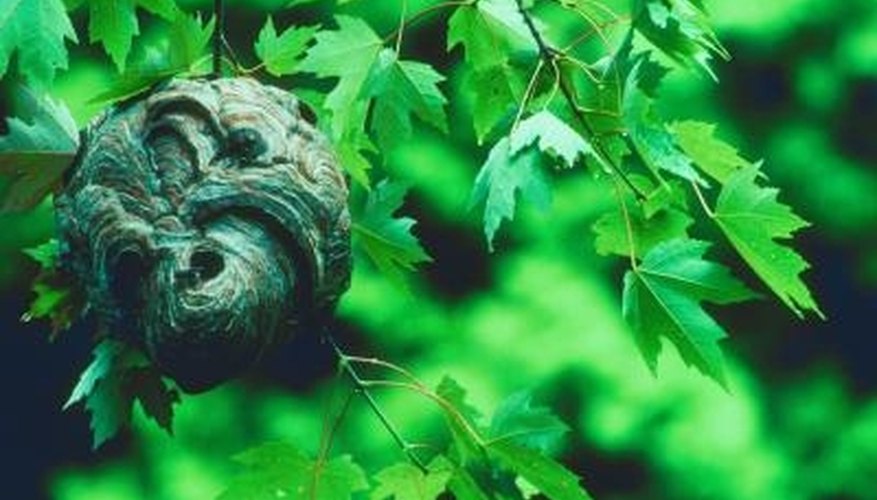 Hornets generally attack humans only if their nest is under threat. However, if a colony of hornets build their nest on or near your home they could attack you simply for getting too close. Hornets will defend their nest vigorously, so it's essential to take all necessary precautions before attempting to destroy their colony. By taking these precautions you'll be able to mitigate a hornet invasion safely and easily.
Close all doors and windows that are near the nest. Put on thick clothing that fully covers your body. Wear a face mask, goggles and thick gloves.
Stand 10- to 15-feet away from the nest and discharge an insecticide specifically designed to kill hornets in a sweeping motion until the entire nest is dripping with poison.
Place a garbage can lined with a thick, heavy-duty garbage bag beneath the nest. Knock the nest down into the garbage can using a 10- to 15-foot pole. Discharge more insecticide into the garbage can, and tie the bag closed.
Stand a ladder against your home and clean the spot where the nest was attached with soapy water and a sponge. Use a scraper to remove any stuck on nest bits.