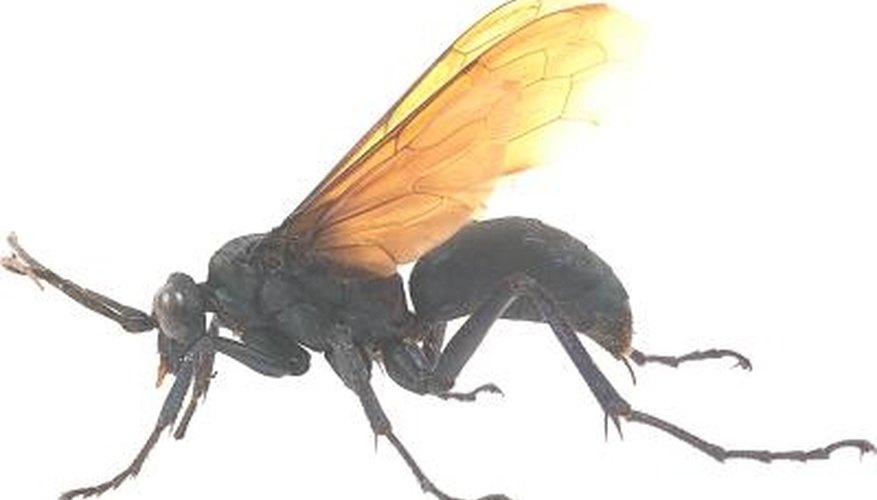 Hornets have 3/4-inch long black and white bodies and sting humans that they perceive as threats. They build their nests high in trees, making it difficult to eradicate the nests. When reproducing in spring, they seek out sources of protein. Sweet fluids and beer attract them in the late summer. Create a homemade trap using beer and a 2-liter soda bottle to kill the hornets.
Cut off the top 1/3 of a 2-liter soda bottle using scissors.
Invert the top part into the bottom part of the bottle, with the spout facing down. Tape it in place with duct tape.
Pour a bottle or can of beer into the downward-facing spout so it fills the bottom portion of the trap. Let some of the beer splash along the sides of the spout to attract the hornets.
Place the hornet trap outside in an area away from where people congregate. The hornets enter the trap to get to the beer and can't get back out. They drown in the beer.
Empty the trap late every evening, when the hornets are generally quiet. Empty the beer and hornets into a plastic bag and seal it. Refill the trap with beer.