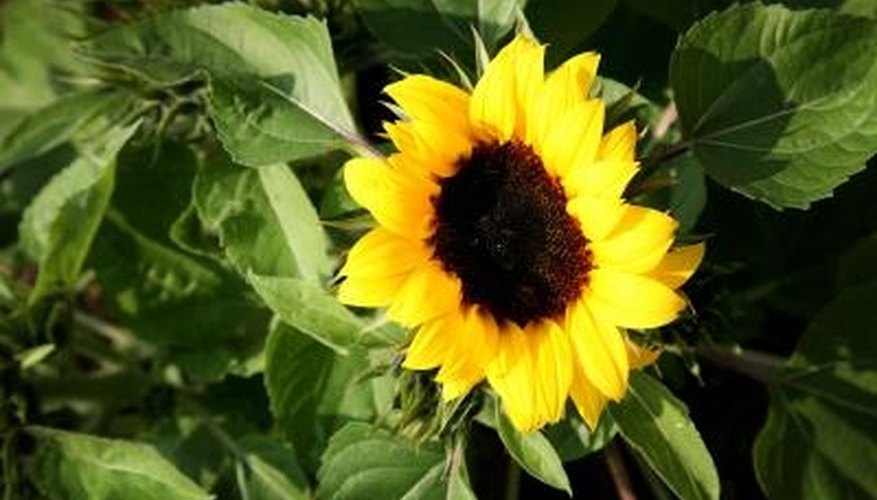 Sunflowers, with their bright, cheerful faces and edible seeds, are attractive flowers to have in the garden. It's not just people who enjoy sunflower seeds. Birds in particular love sunflower seeds and may pluck your flower heads empty before you even get a chance to harvest them. For that reason, many home gardeners have to search for a way to protect their sunflowers for birds. Other home gardeners, on the other hand, dry their sunflowers specifically for birds to enjoy.
Watch the back of the sunflower head. Once it turns from green to yellow and then brown, the seeds are ready for harvest. Ripe seeds will be black with white stripes. In addition, the flower head will have lost most of its yellow petals.
Cut the flower head from the stem. Leave about a foot of stem attached to the flower head.
Hang the sunflower head upside down from the stem to dry. Once the seeds easily loosen from the head, take the flower down and rub the seeds off with your hands.
Place the seeds in bird feeders or sprinkle them on the ground. If you don't want to remove the seeds from the flower head, simply place the entire head outside when the seeds are loose and dry. The birds will enjoy plucking them from the flower.