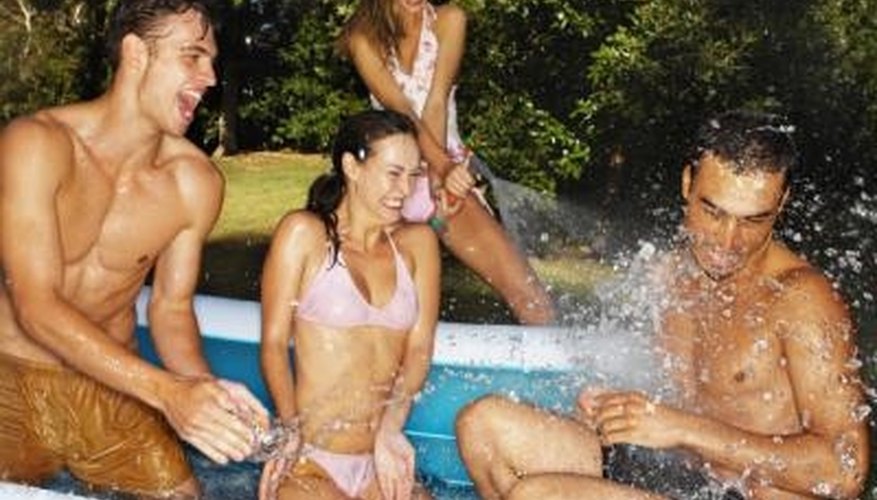 An Intex aboveground pool is as vulnerable as any other portable pool to leaking if some of its material gets torn. To patch a leak from the plunger valve, use the Intex patch kit included with all of their models or purchase the kit from a pool supply store. The procedure is straightforward and does not require the tear to be above the waterline or any specialized equipment.
Wipe the plunger valve vigorously with a soft cloth to remove loose dirt and other contaminants.
Measure the length and width of the tear on the valve, using the ruler. Cut a round or oval patch from the vinyl sheet that matches the measurements, adding 2 inches all around. Use scissors or utility knife to cut the sheet.
Spread the included waterproof adhesive on one side of the cut vinyl patch. Place the patch against the valve over the tear.
Smooth the patch down on the valve with your fingers. Hold the patch against the valve for two minutes before letting go to give the adhesive time to adhere. Leave the pool undisturbed for a day before using it again.