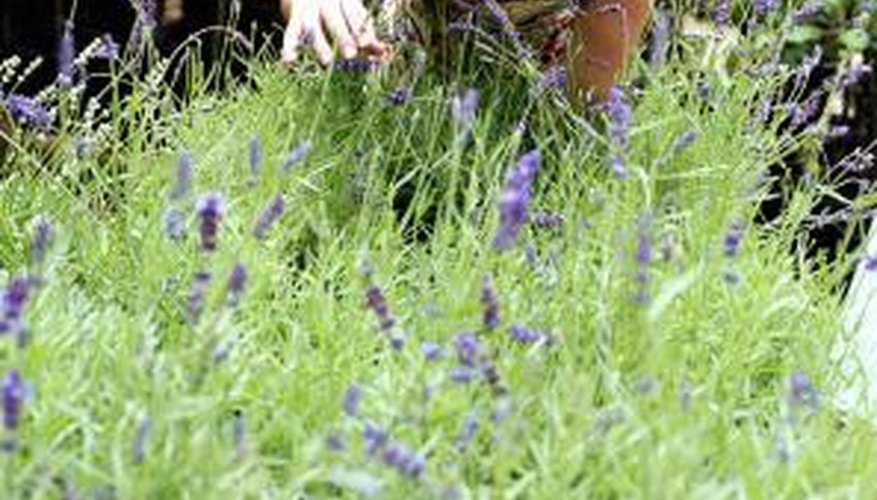 Natural pest control keeps your house bug-free and cuts down on those scratchy mosquito bites, without using chemicals. Make your home smell sweet with lavender and peppermint oil, which together repel against many common insect pests with a number of versatile household applications. Whatever pest prevention methods you choose, frequent application of the oil treatment keeps the pests away for good. If you can't smell the scent any longer, they may not be able to either.
Step 1
Measure 1 cup of water. Add 10 drops of either lavender or peppermint oil. Pour this mixture into a spray bottle and shake vigorously to combine. The diluted herbal mixture works well as an anti-pest spray.
Step 2
Spray the lavender or peppermint mixture you just made in your home to repel fleas and mosquitoes. Lavender oil also works for ticks and flies. Spritz any areas where you're worried about pests, such as in your kitchen or near your garbage. If you have a pet, spray the pet bed to ward off pests your animal may track in from outdoors.
Step 3
Clean your windows with the lavender or peppermint spray to prevent bugs from buzzing around open windows or sneaking in through holes in the screen when you have windows open in the summer. You can also spritz drapery with the spray, to refresh the cloth and repel insects.
Step 4
Soak reed diffusers in lavender oil, then place them in your closet for a natural moth repellent that also keeps your coats, woolens and other items smelling fresh. To refresh the reeds, soak them in oil until wet, then place them back in the closet. Alternatively, create a lavender sachet by wetting a cotton ball with pure lavender oil, then placing the wet cotton ball in a sachet or tying it in a small piece of cloth. Leave the sachet in your closet, and refresh by soaking the cotton ball with more oil. You can also use the lavender oil treatment for linen closets that may attract moths.
Step 5
Apply either pure lavender or peppermint oil to your wrists and temples if you'll be outside during the summer, to ward off mosquitoes. Or spray your clothes with the herbal water for all-over natural protection.