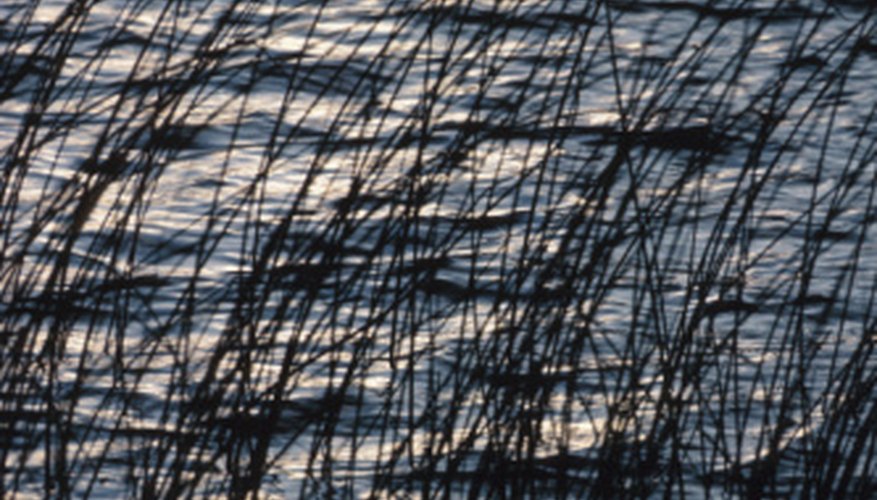 Weeds surrounding your dock make swimming and boating less enjoyable. They seem to get tangled in the propellers of boat motors and can take over your swimming area, if left unchecked. You must work throughout the summer months to keep a handle on the weeds, just like cutting your grass or plucking weeds from a garden. Use a few basic tools to create and maintain a weed-free lake.
Step 1
Rake up unwanted debris during the spring to kick off the start of the swimming and boating season. This includes raking up any dead seaweed and sticks.
Step 2
Cut the weeds using a weed cutter when they are about halfway to the surface of the water--usually in the first month of summer. Cutting weeds before they reach the surface is a preventative that prevents them from getting out of hand.
Step 3
Rake up the cut-off weeds that float to the surface, guiding the cut weeds to the shoreline or dock, where you can collect and dispose of them. Let the weeds sit and dry for a few hours before disposing of them; this will make them much lighter and easier to carry.
Step 4
Complete a second cutting and raking as necessary, depending on how fast the weeds grow. Keep an eye on the weeds so they don't extend further than halfway to the surface.
Step 5
Repeat this process, starting in the spring of each season to maintain a weed-free shoreline.