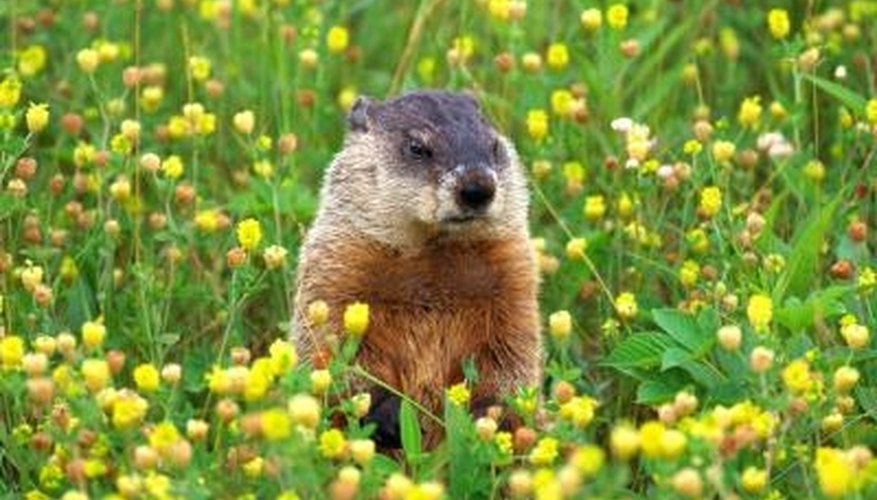 Woodchucks or groundhogs --- whatever you call them, these small rodents can cause extensive damage to agricultural crops and gardens. They usually inhabit fields or suburban lots and feed on grass, legumes, vegetables flowers and fruit. Woodchucks build underground burrows with three to five openings and rarely move more than 50 feet away from the burrow. They are most active in the morning and early evening.
Set live traps, also known as cage traps, out in early spring before new vegetative growth emerges. The woodchucks will be hungry and more likely to enter the traps at this time, and trapping them in early spring before new young are born is critical for controlling woodchuck populations.
Set the traps near the main opening of the burrow, identified by a large mound of soil and rocks. Bait it with carrots, apples or lettuce, and conceal the trap with brush or black cloth.
Check the trap and add fresh bait everyday. Release captured woodchucks at least five miles away from your property.