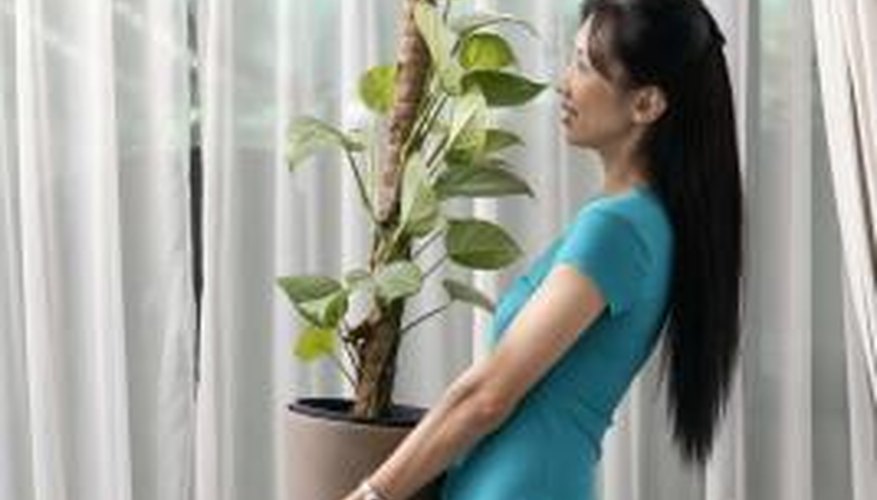 The fungus gnat belongs to the Sciaridae fly family. The pest occurs around houseplants. Homeowners also notice the flies on windowsills, curtains and other surfaces near indoor plants. The flies appear grayish or black in color and measure only 1/8 inch in length. The wings of the insect have a translucent appearance. The fungus gnat lays its eggs in the decomposing soil around the houseplant. The larvae of the fungus gnat often damages the plant's root system by consuming the small feeder roots of the plant.
Step 1
Cease watering the houseplant. The eggs and larvae of the fungus gnat requires moist soil to survive and grow. Allow the top 2 inches of the plant's soil to dry out completely to kill the larvae and eggs.
Step 2
Drench the soil using a microbial insecticide that contains Bacillus thuringiensis to kill the larvae. Consider drenching the soil with a parasitic nematode, Steinernema feltiae, to naturally kill the fungus gnat larvae. Follow the directions on the label of the product for application instructions.
Step 3
Spray or drench the soil around the houseplant using a pesticide that contains lambdacyhalothrin, cyfluthrin, bifenthrin or permethrin. Follow the directions on the label for application instructions.
Step 4
Hang yellow insect sticky traps near houseplants. The yellow will attract the adult fungus gnat which will become ensnared in its sticky surface and perish.