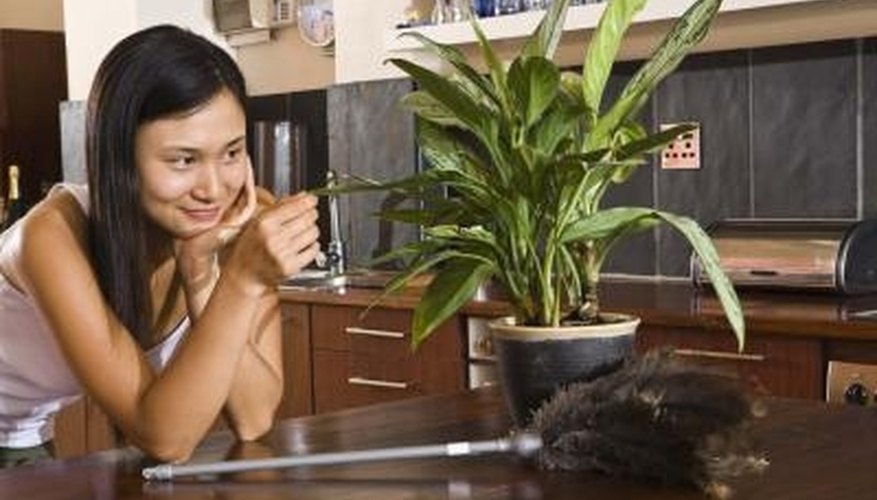 Fruit flies are a notorious nuisance. They take up residence on fruit and houseplants in inappropriate numbers. And every time you walk by, they fly up in frustrating swarms. Luckily, these pests are relatively easy to kill. Although persistent, they are not very bright. Construct a simple fruit fly trap and set it near your houseplant. The fruit flies will fall in and kill themselves without the need for noxious pesticide sprays or messy clean up.
Pour an inch or so of beer into the container.
Place plastic wrap over the mouth of the jar. Depress the center of the plastic wrap with your finger so that it descends into the jar roughly 1 inch above the beer to create a funnel.
Secure the plastic wrap around the mouth of the jar with a rubber band.
Poke a tiny hole in the plastic bag with a pen tip. Make the hole no wider than 1/8 inch.
Place the trap next to the infested houseplant's pot. The fruit flies will fly in to drink the fermenting beer, but will not be able to fly out.