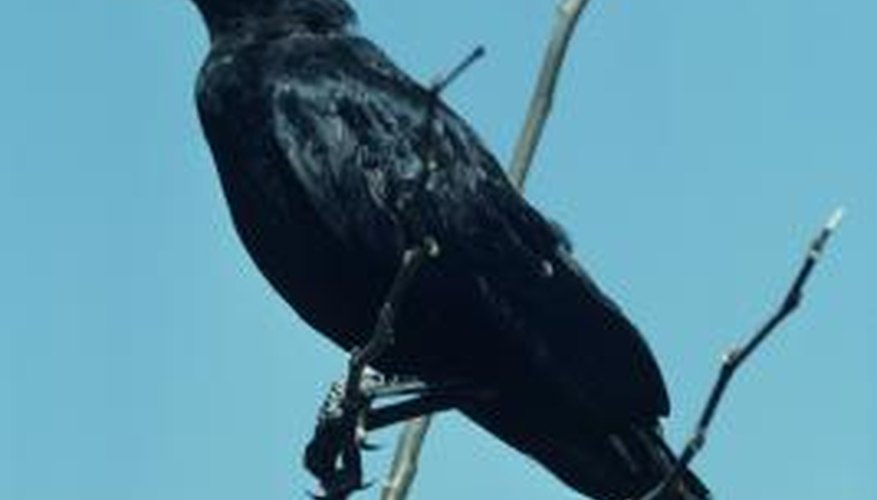 Most gardeners have had to deal with the negative effects of crows. These cunning and intelligent birds are especially troublesome to those who grow corn. Crows like to dig up the corn seeds before they have a chance to sprout. All manner of scarecrows and other devices have been tried to deter crows from coming in the garden. Stringing a line over the rows is one simple and effective method of discouraging crows from landing.
Step 1
Drive the stakes into the ground three feet apart, in a staggered fashion, alternating back and forth on either side of the row of newly planted corn.
Step 2
Tie the monofilament or twine to the first stake at either end of the row. Keep the line 4 to 5 inches above the ground.
Step 3
Weave the line from one side to the other in a zigzag pattern. Keep the line tight wrapping around each pole and tying it off at the last stake.
Step 4
Repeat the process for any additional rows.
Step 5
Remove the line after the corn plants have reached the height of the monofilament.