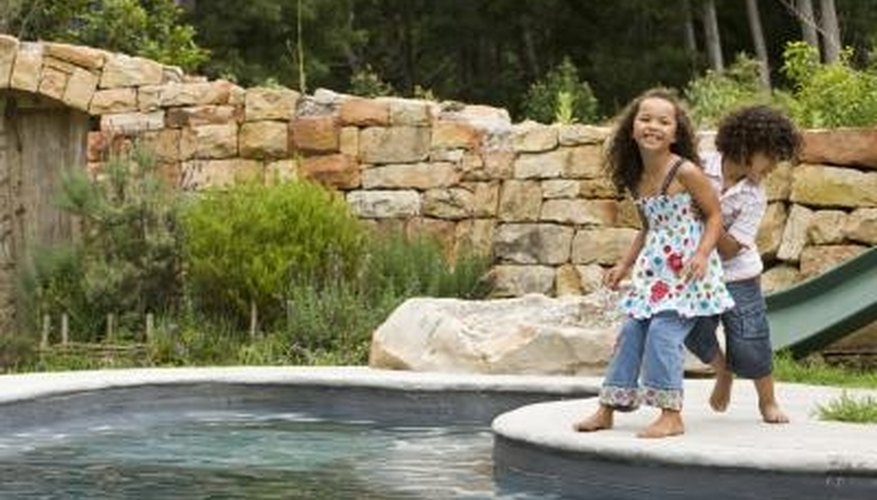 A pool cover is basically something that you use to protect your swimming pool from various elements, including dirt, debris and even cold weather. It can also help to keep children and animals out of the swimming pool to a certain degree. However, the pool cover will not be as effective as it can be if it's not the correct size for your pool. To ensure your pool cover is the right size, take the time to get the appropriate measurements.
Get the right type of tape measure to measure your pool cover. Use a steel tape or fiberglass tape measure for maximum accuracy. Even though you can measure the length of your pool cover in increments, it helps if the tape measure can extend the entire length of the pool cover.
Use the right measurements. Using feet and inches to measure the pool cover will be more accurate than feet or inches alone.
Lay out the pool cover you're measuring on a flat surface. Get a friend to help you get the measurements to ensure they're accurate.
Go to the longest part of a round or oval cover, meaning the midpoint that would cross over the center if you were to draw a straight line from one end to the other. Measure from one side to the other. For oval covers, also measure the shorter distance from one side to the other. For a rectangular pool cover, measure the long and the short sides.
Take the measurements carefully to ensure you get it right down to the inch. Always round up to make sure it will fit on your pool.
Compare the measurements you got to the measurements of your pool. This will tell you whether or not the cover will fit.