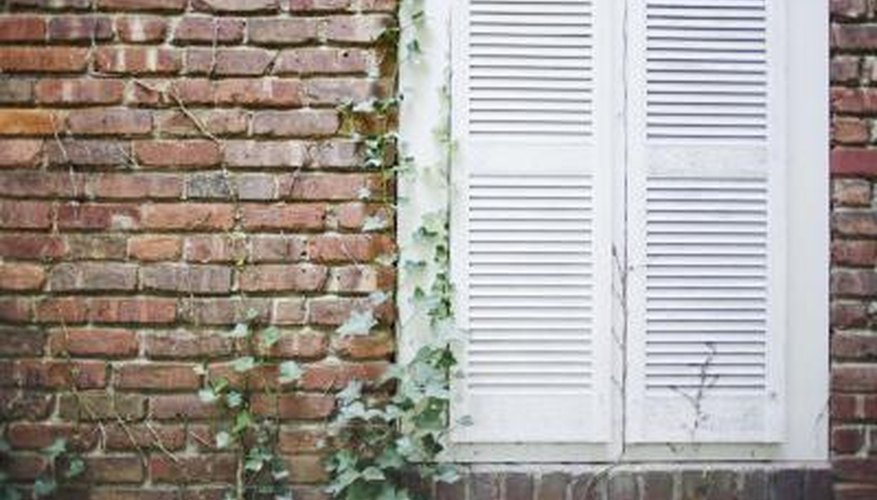 Bricks are some of the strongest building materials man has ever used to build shelters. A mixture of natural materials such as clay, water and sand, bricks have been used for building for at least 5000 years. To prepare bricks, you can dry them by the heat of the sun, but it could take you up to a month to get the bricks hard enough to use for building. The faster method is to dry the brick by fire.
Step 1
Use a hole digger or shovel to dig at least one foot beneath the top soil. Take only a small amount of earth, as it will be used as a sample.
Step 2
Test your earth for a ratio of 50 percent sand and 50 percent clay, if there is natural clay in the ground in your area. To test the soil, dissolve 4 tablespoons of the soil in water. Let it sit for 12 hours. The sand and clay will separate into layers that you can measure. If the ratio is not 50/50, additional clay will need to be purchased.
Step 3
Buy clay from a pottery store or concrete and paving stores, if there isn't clay in your area. You can also buy leftovers from construction projects, if you negotiate a deal with the foreman.
Step 4
Pick up bags of shredded straw from a home improvement store, a nearby horse ranch or a local farmers supply store.
Step 5
Nail the wood together to create a 14" x 10" x 4" box. This will be the mold that you use to shape the brick. Create as many as you want to make the most bricks at one time.
Step 6
Dig the amount of earth that you need for your project. Add equal parts clay and earth in a big canister with room to stir. Metal troughs or wheelbarrows are commonly used.
Step 7
Mix the clay and earth with water, then add straw. For every 5 cups of clay, add one cup of straw. Pour the water slowly to avoid adding too much. The mixture should be approximately 15 to 20 percent water.
Step 8
Mix thoroughly and smash out any clumps that might develop. When the mixture is too thick to stir, yet it's still lose enough to pour, then you can stop mixing and adding water.
Step 9
Pour the semi-hard mixture into the mold boxes. Let it sit for 30 minutes.
Step 10
Remove the semi-dried clay from the mold. You should have a raw brick that is not quite rock hard.
Step 11
Check your kiln for debris from your last use. Make sure that it has been cleaned out.
Step 12
Fire your kiln. Try to keep the temperature above 1000 degrees Celsius. Place the brick in the kiln and let it dry in the kiln for a week.
Step 13
Remove bricks from the kiln, using a shovel so you don't burn yourself. Allow them to cool before you use them.