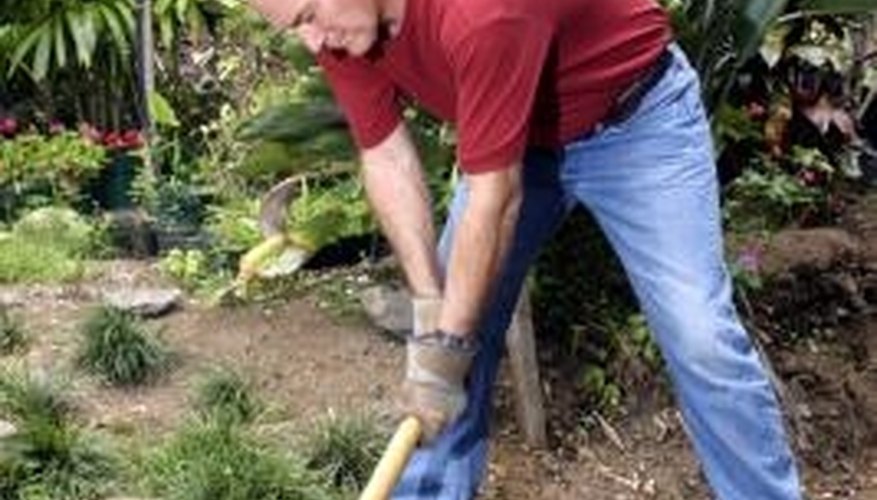 If you area adding a deck to your property, such as around your swimming pool or just outside your back door, then you will have some preparation that needs to be done before the deck can actually be installed. Once you have a plan for where your deck will go, you can complete the ground preparation yourself to help save some money on installation costs. However, you should be prepared to put some additional time into the project.
Plan out where the deck will be installed in your yard. You may need to consult with the contractor to get exact measurements.
Mark the perimeter of your deck plans with a length of string or other marker. This is the area of the ground that will need to be prepared.
Remove sod by digging a hole about 1.5 feet into the ground all along where your deck will be installed. Use a post-hole digger to make the initial cuts into the ground.
Use a square-nosed shovel to move the dirt from the ground to a wheelbarrow.
Get a two by four and lay it across the ground. Put a level on top of the two by four. This will show you where additional diggings needs to be done. To adequately prepare the ground for deck installation, it needs to be perfectly level.