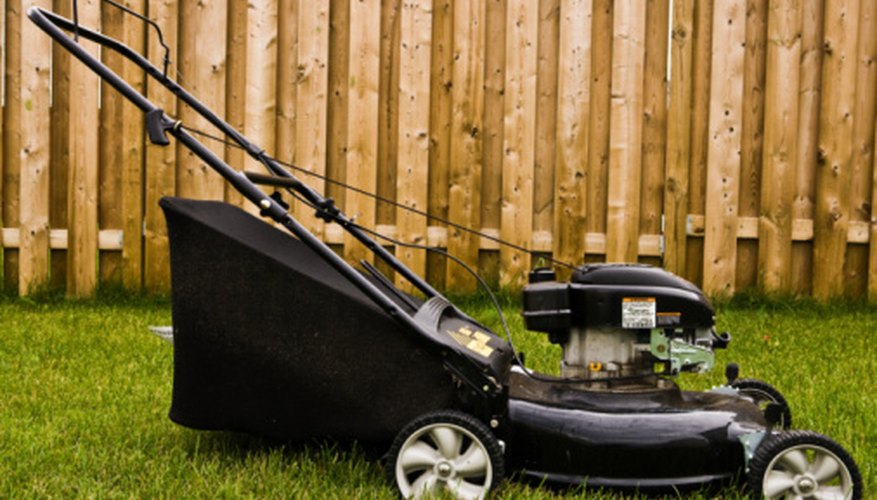 Jupiterimages/Photos.com/Getty Images
The starting cord in your Cub Cadet 18M is what allows the motor to turn over and engage. If the cord has snapped or worn, you will need to replace it with a new one. You don't have to take your Cub Cadet 18M into a service shop to get the cord replaced. You can do it yourself with just a few common tools around your home to save time and money on the repair.
Remove the bolts that are holding the rope on the rope housing. Look over the metal wheel that retracts the cord into the crankcase. Use your wrench to remove the bolts holding the wheel's housing onto the crankcase.
Use a wrench to loosen the bolt holding the metal wheel in place. Pull the metal wheel off of the crankcase. The winding spring will come with the wheel once it is off.
Pull your old rope off of the winding spring with your fingers. Make a note of how the rope was coiled around the wheel's pulley. Tie a small knot to secure the rope to the metal wheel and then coil it around the wheel.
Put the wheel back into the housing, and then replace the bolts holding it in place. Pull the new rope a little bit to make sure that it is retracting. Check the winding spring if the rope is not retracting.
Replace the housing and the bolts holding the housing onto the mower. Thread your new rope up the mower to the pull handle. Remove the old rope from the pull handle, and install your rope to it with a knot.
References