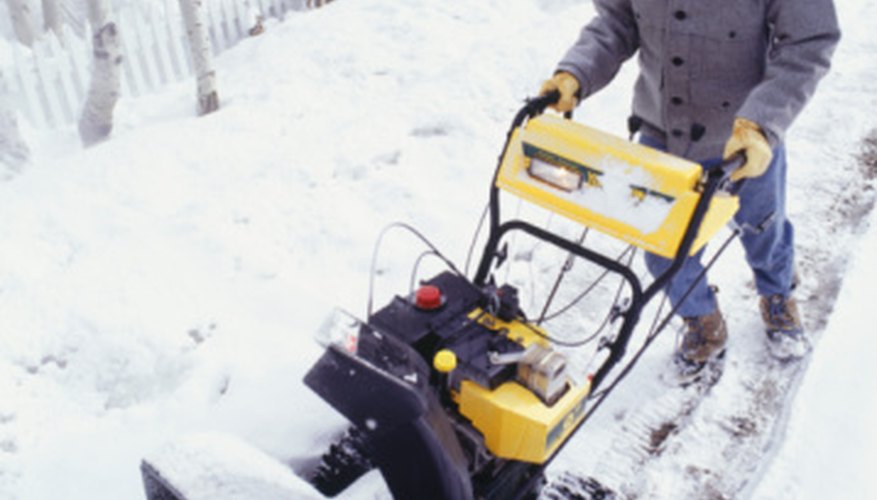 Briggs & Stratton is a common name among manufacturers of small gasoline-powered engines. For decades, Briggs & Stratton has been the driving force behind many lawn mowers, garden tillers and other equipment. Many owners of machines powered by Briggs & Stratton engines choose to perform maintenance on their engines themselves. One maintenance operation that can be performed by someone with average mechanical skills and a few tools is replacing the diaphragm on the carburetor.
Loosen the screws and remove the air filter from carburetor.
Remove the bolts that attach the carburetor to the engine block and control bracket. Pull the carburetor, along with the gas tank assembly, free of the intake manifold. Turn the assembly toward the engine and twist it clockwise to release the carburetor from the governor linkage.
Remove the carburetor from the gas tank by first removing the screws, then carefully pulling the carburetor and tank apart. As you are removing the carburetor from the gas tank, take notice of where the diaphragm spring goes. At this point, the diaphragm should fall out.
Make sure your replacement diaphragm matches the model, type and code number on the engine shroud.
Insert the new diaphragm, place the spring in its correct position, invert the gas tank and place the carburetor on the gas tank.
Insert the screws that hold the gas tank to the carburetor and turn the screw one full turn.
Place the screwdriver in the air horn to hold the choke half-open while gently shaking the carburetor to set the choke spring.
Tighten the screws that hold the tank to the carburetor.
Place the carburetor and tank assembly back onto the engine in the reverse order of the removal process, insert and tighten the bolts and reinstall the air filter.