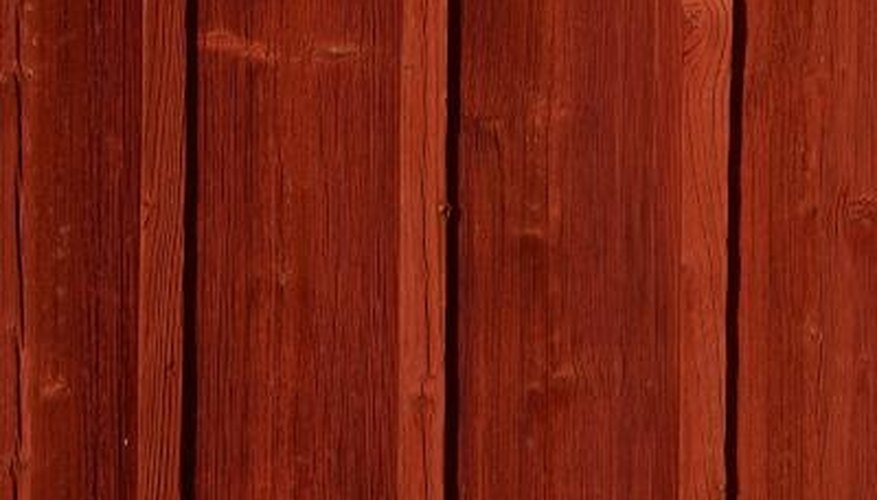 Jupiterimages/Photos.com/Getty Images
Composite decking is a low-maintenance alternative to traditional wood decking. Composite decking is composed of a mixture of wood and plastic and offers the look of wood without the high maintenance involved with wood planks. Using composite decking on a concrete foundation requires a frame for attachment. You can create this frame using a series of treated wood 2-by-4s. Securely attached to the slab, the frame creates a stable platform for the deck that's easier to nail into than the concrete itself and flexes along with the concrete, keeping the composite decking from cracking should the slab shift.
You'll be attaching the pressure-treated 2-by-4s across the width of the concrete every 16 inches as deck sleepers to support the composite decking. Measure the width of the concrete with a tape measure, and then cut the boards to length using a table saw.
Drill holes large enough to fit a hammer drive anchor through the 2-by-4s with an electric drill. Space the holes 16 inches apart and stagger them down the board's length.
Place the boards into position on the concrete and use the holes as a guide to drill holes the diameter of the anchor sleeves into the concrete. Use a hammer drill equipped with a carbide masonry bit to drill the concrete holes 2 ½ inches deep. Clear the holes in the concrete of dust using either a shop-vac or a nylon brush.
Attach the boards to the concrete using the hammer drive anchor. Push the anchor through each drilled hole and drive the head of the anchor into place to expand the flange of the bolt and hold the board in position.
Place the composite decking boards over the installed sleepers positioned parallel to the side of the house. Leave a gap of 1/8 inch between the first row of boards and the wall of your home, and the same sized gap between each board you place.
Attach the boards to the sleepers using composite decking screws that match the boards in color. Predrill the screw holes, two per sleeper, and screw the boards securely into place using an electric screwdriver to drive the screws flush with the decking surface.
Things You Will Need
Tape measure

Table saw

Electric drill

2-by-4s

Hammer drill with carbide masonry bit

Shop-vac

Nylon brush

Hammer drive anchor

Hammer

Composite decking boards

Composite decking screws

Electric screwdriver
Warning
Wear safety goggles and work gloves throughout the project to protect eyes and hands from injury.