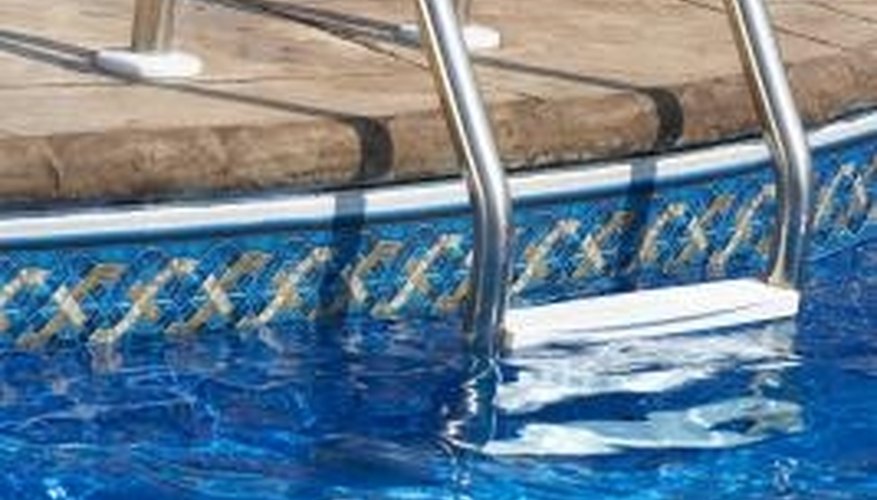 Removing in-ground pool ladders may seem like a mystery, but the job doesn't take more than a few minutes. The top-end legs of an in-ground pool ladder sit in two hole cups at the edge of the pool. Small metal wedges, countersunk into the sides of these cups, press against the ladder legs when tightened. A 1/2-inch, adjustable bolt allows you to keep the legs tight. The bottom-end of the ladder legs have rubber bumpers on them that keep the ladder from damaging the side of the pool. This part of the ladder doesn't connect to the pool.
Pop the metal cover up off the cups with a flat-head screwdriver. Lift these covers up high enough to give yourself plenty of room to access the adjustable bolts.
Turn the adjustable bolt on each cup clockwise with a 1/2-inch socket wrench. This will back the metal wedge off the ladder ends.
Wiggle the ladder to ensure it's loose and then lift it up out of the cups. Continue lifting the ladder until the end submerged in the pool comes up out of the water.
Things You Will Need
Flathead screwdriver

1/2-inch socket wrench
Warning
Don't remove a pool ladder if people are still swimming in the pool.