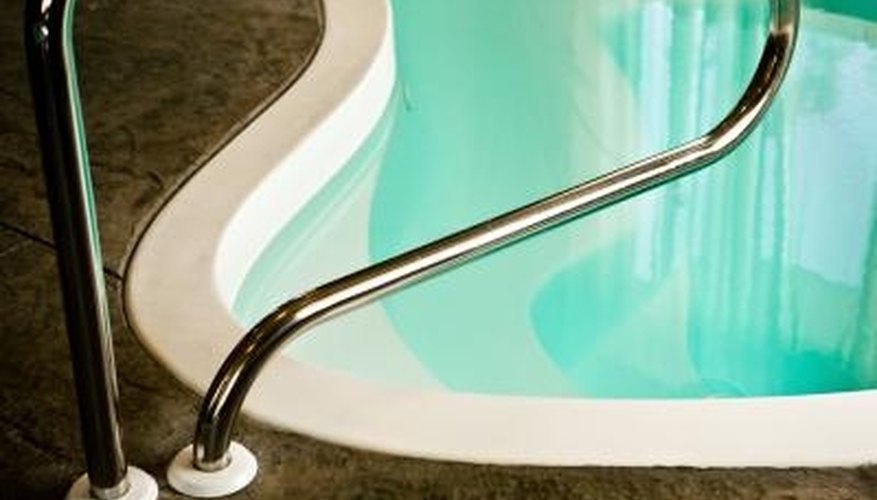 An in-ground pool usually has an expansion joint where the pool deck meets the coping stones at the edge of the pool. Caulking usually fills this joint to allow the pool and the deck to move without causing cracks. Without caulking, the pool deck or the pool itself can crack when either one expands and contract with changing environmental conditions. Replace the caulking to keep it working well and minimize the risk of damage to your pool.
Use the utility knife to scrape off the old pool caulking. Run the blade along both edges of the joint. Remove the underlayment beneath the old caulking and use a wire brush to get rid of any remaining caulk. This helps the new caulking adhere to the walls of the joint.
Use the wire brush to remove dust and debris from the area. You can also use a vacuum cleaner with a hose attachment to clean the area.
Insert a backer rod foam into the joint evenly until its top is about a half inch below the surface of the joint. This backer rod foam, which provides a surface for the caulking to adhere to, is available at pool supply stores.
Use a caulking gun to apply caulk to the joint until it is at the same level as the surface of the pool deck and the coping. Use an elastomeric sealant caulk labeled for outdoor use. As you apply the caulking, keep checking the area you just worked on for any bubbles and use a toothpick to burst them. Elastomeric sealant caulk is available at home improvement centers.
Sprinkle fine crystal sand over the surface of the caulking to increase its durability before it dries.