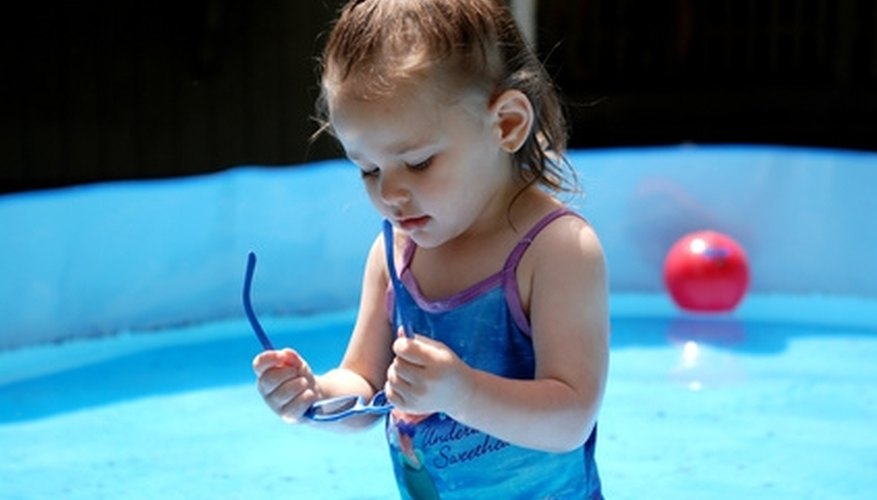 Your above-ground swimming pool may have a vinyl lining that forms a rim around the pool walls. Although it is highly durable and can withstand pulling and moving aroud, it can tear easily if touched with a sharp object. It's necessary to add a pool patch to the torn area to make the repair without having to replace the liner.
Drain the pool about halfway. The only reason to drain the pool completely is if the damaged area is at the bottom of the liner.
Cut the vinyl patch into a circle with scissors, making it twice as large as the torn area. This extra material will allow you to add a sufficient amount of adhesive to the patch that will bond much better with the vinyl liner.
Spread a thin layer of adhesive along the entire back of the vinyl patch, using the applicator. Both sides of the patch are the same, so it does not matter which side has adhesive on it.
Place the patch over the torn area, press down, and hold for about 10 or 15 seconds. Smooth over the patch with your hands to help the adhesive bond quickly to the liner.