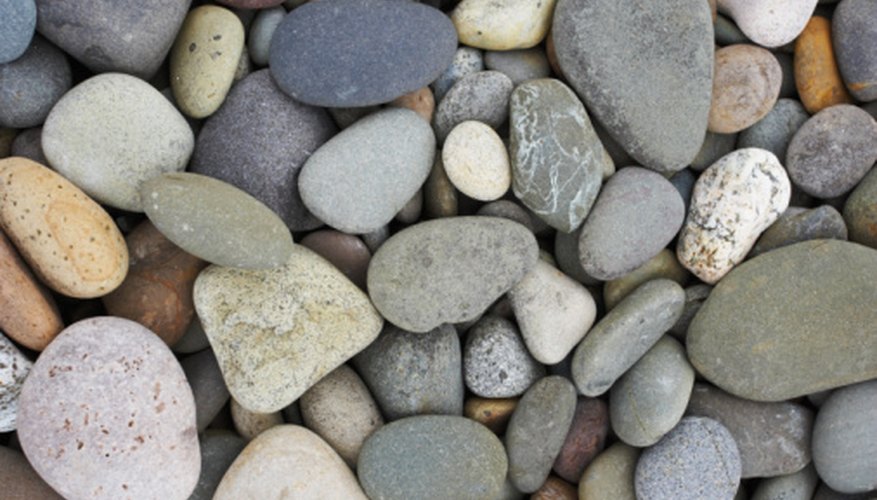 Driveway gravel on lawns poses potential injury risks to humans. If a lawnmower blade catches a piece of gravel in the grass, that gravel could hit a human or cause damage to surrounding property. The gravel will also cause damage to the lawnmower blades. Gravel gets on lawns when fast moving rainwater displaces it from the driveway, or when children and vehicles kick it onto the grass. A leaf rake will take care of small quantities, but you'll need to use a power broom to move a lot of gravel.
Small Amounts
Rake up small amounts of gravel into piles with a leaf rake.
Pull the gravel into a dustpan with your hand.
Dump the gravel back into the driveway.
Large Amounts
Fill the fuel tank of the power broom with fuel.
Pull start the power broom by pulling on the pull string handle.
Stand on the lawn with the power broom facing the driveway.
Engage the power broom and push the broom toward the driveway as it sweeps the gravel in that direction.
Things You Will Need
Leaf rake

Dust pan

Power broom
Tip
Look for power brooms at your local home improvement or landscaping stores.
Warning
Use power brooms only as directed by the manufacturers.
References