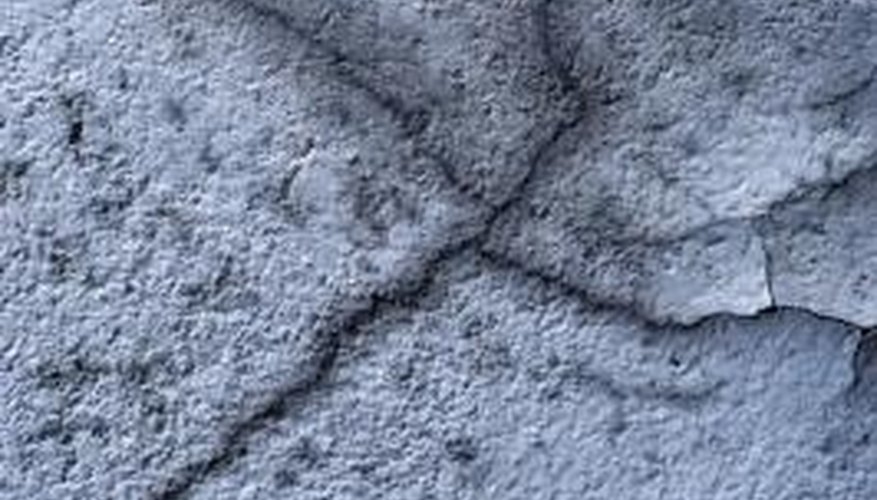 Patios endure the regular wear and tear of outdoor meals, entertaining and play. Resurfacing a cement patio expands its longevity and improves the overall appearance of your patio. If your cement patio appears worn or has cracks and pits that pose trip hazards, you can repair the damage and resurface it in a matter of days. The process is simple and takes about a week to cure properly.
Wash the cement patio with a solution of 4 parts detergent and 1 part water. Use a short-bristled scrub brush to remove any debris encrusted into the cracks and pits. Hose off the surface and wait about a day for it to dry.
Insert the end of a wooden stirrer into the cracks to measure the depth. If any cracks are deeper than 1/2 inch, fill them with sand until the remaining hole is only 1/2 inch deep.
Dip a paintbrush in epoxy filler and fill the cracks and pits until it is level with the old cement.
Install temporary wood edging around the sides of the patio, driving 10-inch nail spikes through the wood with a sledge hammer. The wood edging holds the new cement in place while it settles and is simple to remove after.
Mix enough cement to add a thin layer over the existing concrete. In a wheelbarrow add 1 part cement, 4 parts sand and enough water to make a firm consistency.
Use a trowel to spread a 1/2-to-1-inch layer of cement over the existing patio and smooth it with a trowel or floater. Wipe off any stray splatters with the side of the trowel or a moist cloth.
Cover the resurfaced cement with plastic to deter pets and people from walking on it and keep off debris. Water the surface twice a day to increase its longevity and improve the appearance. The new surface can take up to a week to dry if you don't use quick-setting cement.