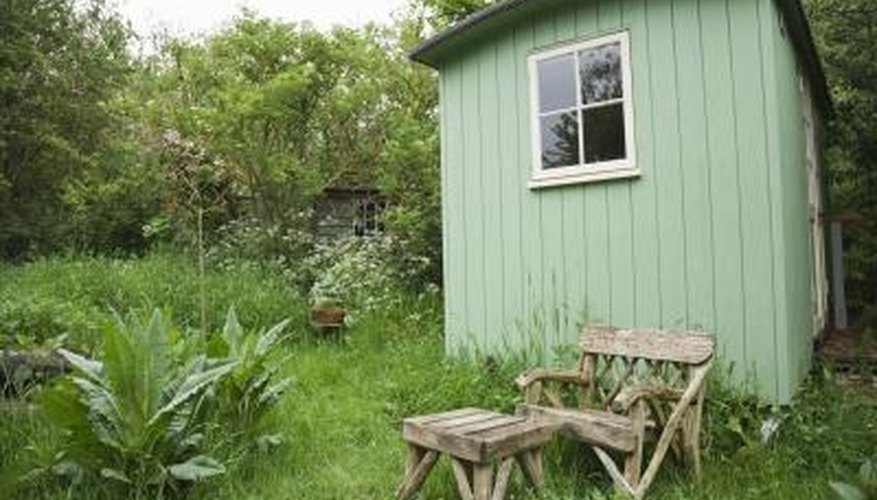 The gravel pad will basically be used to make up the foundation for your new shed. A shed can be a useful addition to your property. You can use it to store extra tools, equipment and machinery, or you can give it to your family members to store things like bicycles, old toys and holiday decorations. A shed with a solid foundation is much more likely to last a long time. This means you need to take the time to prepare the gravel pad for your shed carefully.
Add extra dirt to the spot of your gravel pad to build it up from the main ground. The ground should slope away consistently for about 10 feet. This allows for drainage within the shed.
Stake off the mound of dirt. Place stakes at all corners of the mound and then add batter boards. Your gravel will go inside this area.
Fill the area with about 4 inches of gravel. This will be the base for your gravel pad.
Even out the gravel using a rake. The entire foundation needs to be perfectly smooth.
Lay a plastic vapor barrier over the gravel pad to finish off the foundation for the shed. You are now ready to pour the concrete.
Pour the concrete directly over the gravel and even it out with your rake. Let it sit for about a week to 10 days.