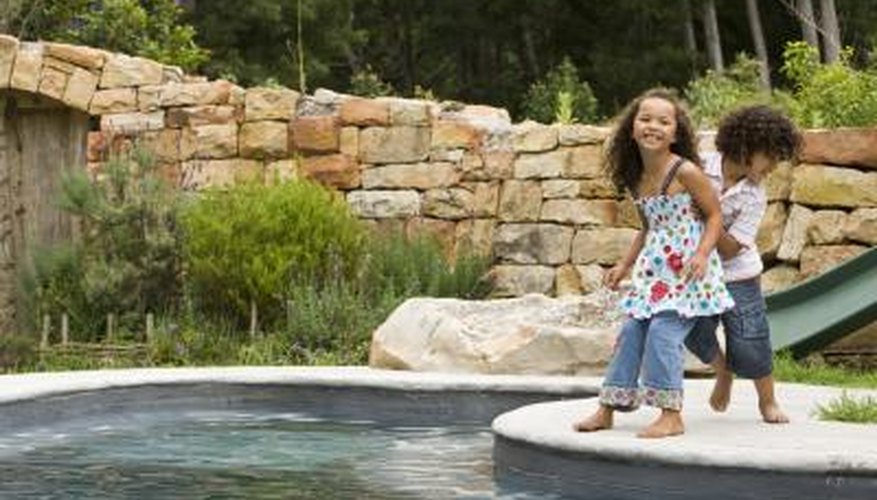 Although every pool needs a pump and filter to keep the water clean, every homeowner does not necessarily want to see the equipment while trying to relax outdoors. Encasing and hiding the filter limits the eyesore, and may reduce the noise the unit makes while in use. You can hide the filter with a simple piece of privacy screen or a more decorative trellis, both available at nurseries and home centers.
Step 1
Install a trellis or privacy screen around three sides of the filter. Keep the backside open for easy access to the filter. Depending upon the type of screen or trellis you get, you may need to dig holes for a post or slightly bury it in the soil.
Step 2
Plant shrubbery or flowering plants at the base of the trellis so that the plants can encase the trellis and grow upward. Look for "native" plants, which require less care than other plants, and will naturally work your soil without needing amendments.
Step 3
Place other decorative elements near the trellis, such as more plants or lawn statues, so that it does not look out of place.