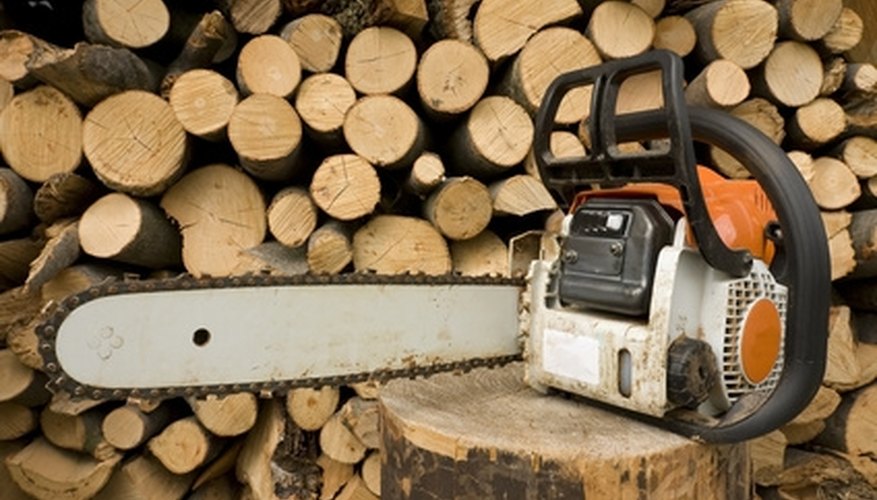 Stihl chainsaws come in a variety of sizes. Large and industrial size saws are used by professional arborists and lumberjacks to take down the big timbers. Smaller home use models are used to buck home firewood supplies. All Stihl chainsaws come with a factory-installed chain brake. The brake is a large plastic lever that protects the hands from getting cut up or off on the chain. When the brake is engaged, the chain comes to a dead stop preventing injury. The brake is removed with the Stihl chainsaw tool.
Turn the Stihl chainsaw off and let the engine cool down. Brush away any wood chips or debris from the brake screws.
Insert the Stihl tool into the hex screws at the brake sides. Turn the tool counterclockwise to remove each hex screw from the brake chain's connection. Remove the screws from the housing and set them aside.
Pull one end of the brake off the housing and then pull the other side off. Place the brake with the screws for storage until you are ready to attach the brake after any repairs or cleanings.
Tip
Take the brake off the saw when changing the chain to make the chain threading easier.