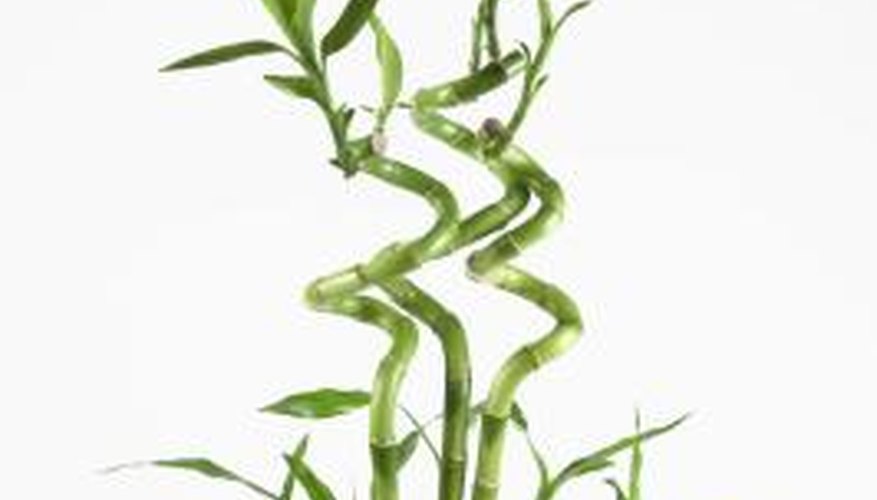 Lucky bamboo is the name of a novelty plant sold in gardening centers, department stores and even grocery stores. Although the plant looks like bamboo, it is actually Dracaena sanderana. The plant may be manipulated to grow in some interesting, curly configurations, but grows straight up in nature, not unlike its cousin, the mass cane plant. Sometimes the lucky bamboo becomes too tall for one's tastes and needs to be pruned. This is easily done and may even prompt the stalk to produce new growth.
Step 1
Use a sharp knife or pruning shears to cut the lucky bamboo stalk to within 1/4 inch of a node. These are the rings around the stalk.
Step 2
Allow the cut portion of the stalk to dry and callus over. This generally takes two to three days.
Step 3
Spray the callused portion of the lucky bamboo stock with non-floridated water, such as bottled water, several times a day. This will help encourage new growth.
Things You Will Need
Sharp knife or pruning shears

Bottled water

Spray bottle