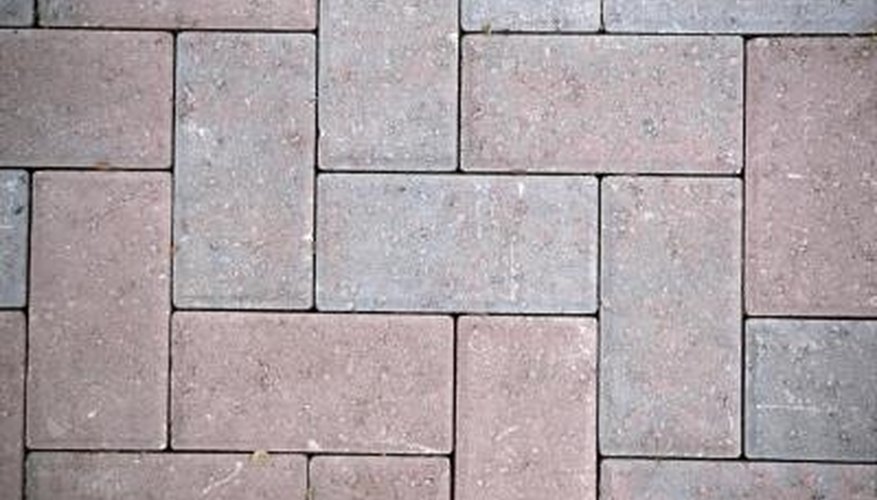 Paver stones are carved or poured bricks that offer a durable, stylish surface for patios. Pavers come in a wide variety of sizes, colors and shapes so you can choose a stone that complements your existing landscape. A main reason for laying a patio with paver stones is to create a solid foundation to prevent water or frost damage.
Measure the space for the patio with a tape measure, and mark the outline with landscape paint. Take into account the size of your outdoor furniture, grill, hammock, planters and any other items you want to incorporate. Choose the shape for your patio based on available space, personal preference and the existing contours of your landscape. If you want to avoid cutting pavers, rectangular patios are simpler to install than curved designs.
Call the utility company and find out where underground wires run. Adjust your outline to avoid digging over any underground wires.
Dig the outlined areas until the surface is 9 inches deep. Paver stones need a gravel base of 4- to 6-inches to prevent water damage. If your area is prone to freezing temperatures, dig the surface below the frost line to prevent the pavers from cracking over time. Slope the surface away from the home 1/4 inch for every foot to prevent drainage problems.
Compact the site with a hand tamper of compactor machine to ensure the surface is level. Use spikes to secure landscape fabric over the compacted surface in order to prevent weeds.
Pour 6 inches of gravel over the fabric and compact the entire surface.
Insert metal, wood or plastic edging around the border of the patio site. Edging keeps paver stones from shifting and stops grass and weeds from encroaching.
Set the paver stones according to your chosen pattern, beginning in a corner near the house. Place the stones 1/8 inch apart and measure frequently to check that your work follows the correct pattern.
Sweep fine-grained sand between the patio stones, working it into the crevices with a stiff broom. The sand cushions paver stones as they settle over time.