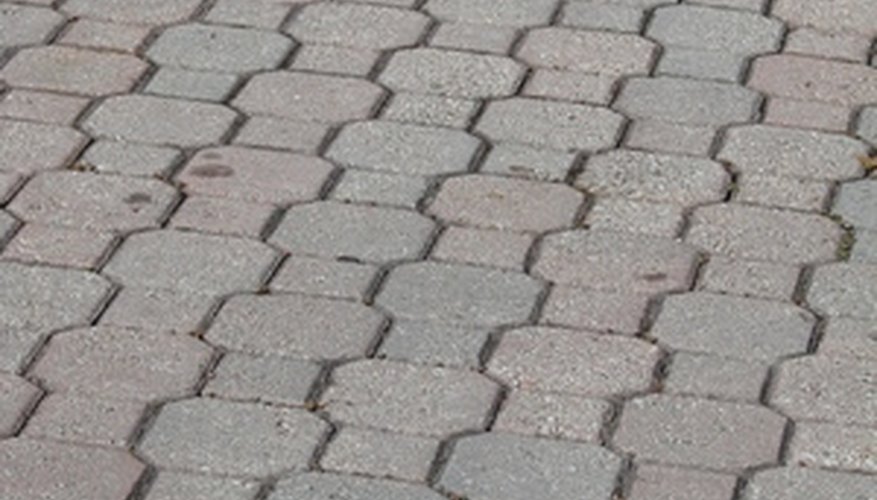 Paving slabs are slabs of concrete, rock or stone that are used to make patios, walkways or driveways. The slabs can be one solid slab of material, or small tile-sized or brick-sized slabs that can be combined to create a design or pattern. The paving slabs should be cleaned as needed to remove dirt and weather stains. Concrete, rock and stone are all very porous and easily absorb liquids. Therefore it's important never to use chemicals or cleaning agents that can be absorbed by the paving slabs and cause discoloration.
Use a hose on the highest setting to spray dirt and dust from the paving slabs.
Mix 2 tbsp. of liquid dish soap per gallon of hot water in a bucket.
Dip a mop in the solution. Mop the paving slabs.
Dip a cleaning brush in the solution. Rub the solution onto stains or embedded dirt that has not been removed by mopping.
Rinse all soap residue away from the paving slabs by spraying them with a hose.
Allow the paving slab to air dry.
Things You Will Need
Hose

Bucket

Dish soap

Mop

Cleaning brush