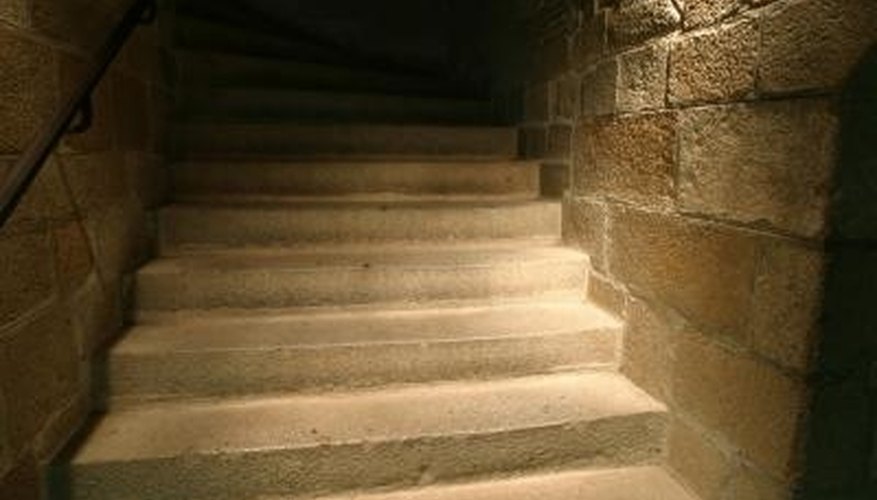 Basements are notorious for moisture problems, and many of these problems stem from unreliable walls. Most times, basement walls are made of cement or concrete, which can crack and leak moisture through if not properly treated. Repairing all basement wall damage and sealing the walls against moisture will make your basement a usable space instead of a damp nightmare.
Clean the basement walls. Remove any loose or cracked paint. Scrape down the wall with a wire brush to clear debris away from cracks or holes in the wall.
Vacuum the entire wall with a wet/dry vacuum. This will remove dirt and dust, as well as excess moisture, from the wall. You want the wall to be as dry as possible when treating against moisture.
Inspect the surface for efflorescence, a white powdery substance that forms when water leaks through the walls. If you find any, scrub the area with a scrub brush and masonry cleaner or a diluted mixture of muriatic acid. Rinse the wall well and vacuum again to remove cleaning solution and moisture.
Mix a concrete patch or hydraulic cement with water per specific product details. Fill in any cracks or holes in the basement wall with a trowel or putty knife. Allow the patchwork to dry completely before continuing.
Seal the walls with masonry sealer. Follow specific product instructions regarding necessary dilution or priming, if there is any. Coat the walls with sealant using a paintbrush or paint roller. These sealants work into the pores of the basement walls and provide a barrier to water.