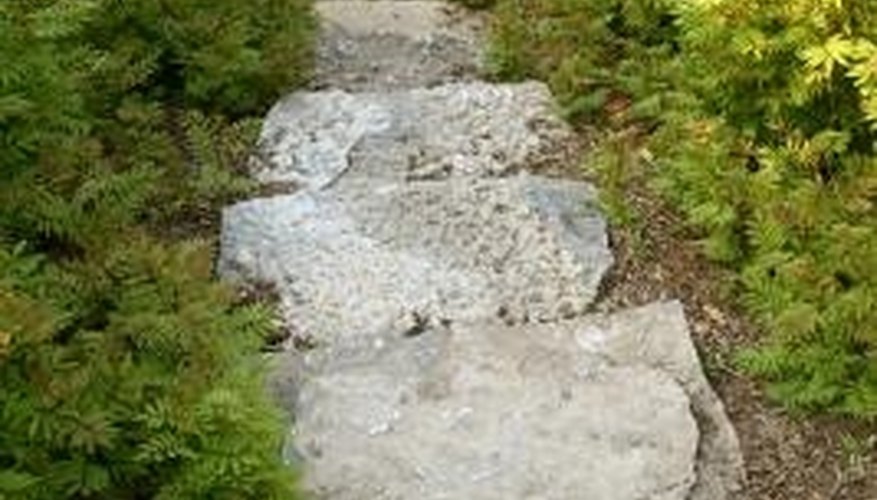 Old garden pavers are heavy and bulky, two considerations when it comes time to recycle or dispose of the big rocks. If you've got pavers in good condition, whether they're cement, brick or other stone, you can find a greener option than throwing out the old materials. Stone is highly recyclable, since it can either be reused as is or ground down. Recycling pavers takes legwork, but you've got several options for keeping it green.
Create a flyer advertising free pavers, then post copies of the flyer at garden centers, landscape architecture schools, community gardens and other eco-friendly outposts in your area. If you've got stones in good condition, someone will want them. Alternately, cut out the waiting period by calling these places directly and arranging a drop-off when you've got someone interested.
Check with masonry companies in your area that may want to purchase the stones for reuse in aggregates. Also look for salvage yards and stone salvage companies near you. Contact companies until you find an interested party.
Search the website Earth911 for stone recycling near you. Type in "Stone" and your zip code. Call recyclers to find their open hours and drop-off policy, then take the stone to a matching recycler.
List your pavers at the Recyclers' Exchange, which maintains a listing of concrete, brick and stone aggregate for reuse. Describe the quantity and quality of the material, cite a price and your contact information, then wait to hear from interested parties. Arrange a sale at that time.