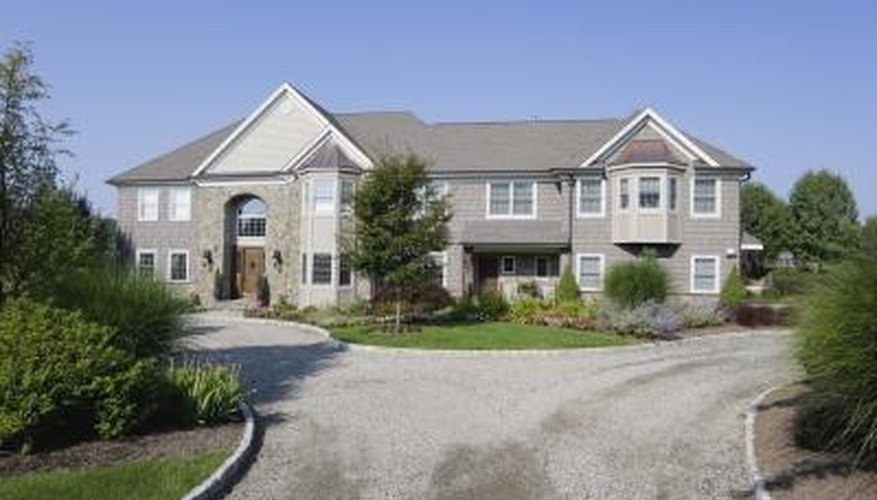 Jupiterimages/Comstock/Getty Images
Repaving your driveway, also known as "resurfacing," gives the driveway a new layer of concrete, eliminating any cracks or fissures in the pavement. To understand the process of resurfacing, you may look at it as spreading butter over bread that has cracked and letting it settle in. If you do the process properly with patience, your resurfaced product may last you another few decades before requiring another resurface.
Scrape off all the loose concrete on your driveway using a spade.
Dig out a small trench about half a foot wide on each margin on your driveway.
Place some two-by-four wooden blocks around the margin of the driveway and hold them down by driving some stakes.
Put a paint roller in a bucket of bonding adhesive and roll it around the old surface of your driveway.
Pour a thick enough layer of concrete to even out the surface and cover all the cracks and crevices. Pat down the concrete using a shovel.
Spread your concrete surface around with a wood float and cover the new concrete with cellophane to protect it while it cures.
Things You Will Need
Spade

Shovel

Two-by-four wooden blocks

Wooden stakes

Concrete mix

Paint roller

Bonding adhesive

Wood float

Cellophane
References