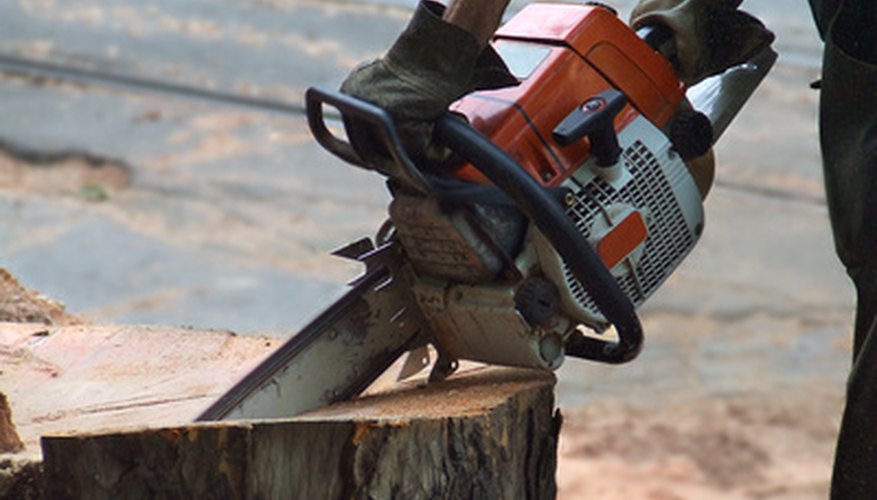 Chainsaws are 2-cycle engines, meaning that gas and oil are mixed together. This mixture provides not only the fuel for the machine, but also the lubrication for the internal engine components. One consequence of this design is that chainsaws run at a high number of revolutions per minute, or RPM's. Periodically checking the RPM's with a tachometer is a good way to ensure the chainsaw is operating at optimal performance.
Place the chainsaw on a flat work bench.
Check to see if the spark plug wire is exposed. The spark plug wire is black and is connected to the spark plug. If its not exposed, remove the air filter cover located directly above the carburetor. This will expose the spark plug wire.
Turn the tachometer into the on position. Wrap the external lead from the tachometer around the spark plug wire.
Start the engine and let it idle. Check the reading in the idle position. Most chainsaw operate between 2500 to 3000 RPM's. Check your model's service manual for the proper range.
Advance the throttle to the full throttle position. Check the reading. Normal RPM's in the full throttle position are between 11000 to 15000. Check your model's service manual for the correct operating range.