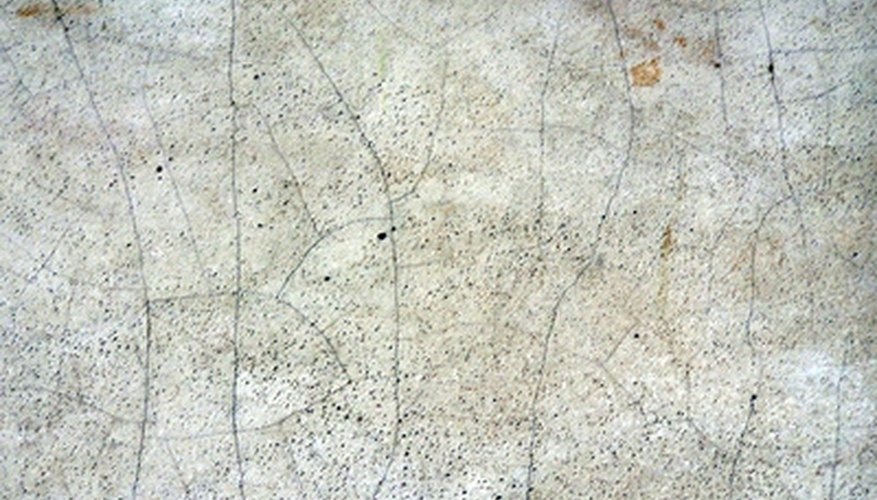 Wood columns are typically installed on concrete slabs when you install an outdoor pergola or awning. Because the columns hold up other aspects of the outdoor building project it is important to install them correctly. Steel or aluminum brackets can be installed with the wooden columns to hold them in place. In most cases the brackets either screw to the columns or the columns slide directly over the brackets. Learning to drill into the concrete and install the brackets will help you get started on this building project.
Locate the area where the column is going to be installed on the concrete slab. Sweep the area and determine if it is flat. If the concrete slab has any large bumps in it, you may need to grind them down with a concrete grinder.
Place the steel or heavy aluminum mounting bracket in place on the surface of the concrete slab. Trace the holes of the bracket with a pencil. Remove the brackets from the cement slab.
Drill the marked bracket holes in the cement with a hammer drill that is fitted with a masonry drill bit.
Set the mounting brackets in place. Secure the bracket in place with masonry bolts and a wrench.
Attach the wooden column to the mounting brackets per manufacturer directions. Different types and brands of wooden columns will require different mounting brackets. Check the manufacturer directions before getting started.