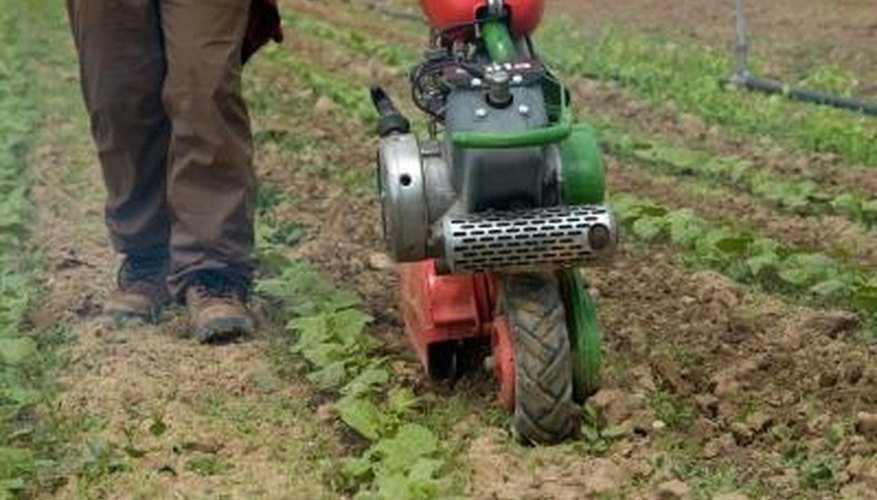 Leveling ground helps to correct drainage and planting problems on a plot of land, but the project can be backbreaking, strenuous work. While smoothing a single bump or depression can be done quickly with a shovel, preparing a larger space manually takes significant time and manpower. Fortunately for the backs of gardeners and landscapers, rototillers can be used to increase the speed of the job drastically. Leveling ground with a rototiller still requires some follow-up work with a shovel to clear loosened soil, but that work requires much less effort than doing the whole job manually.
Turn on the rototiller.
Adjust the rototiller's tines to a shallow depth if the machine features height settings.
Make several passes over the area with the rototiller to loosen the top few inches of soil.
Examine the ground to determine whether or not it is level enough for your purposes. You may need to shovel the loose soil away to examine the area.
Repeat the process of using the rototiller and examining the ground until the ground is level enough.
Smooth small bumps in the leveled ground's loosened soil with a steel rake. Leaving the soil in a rough state can lead to more clumps and bumps than the ground had originally.
Tip
MSUCares.com recommends leveling ground for new plantings early in spring, just after the ground thaws.