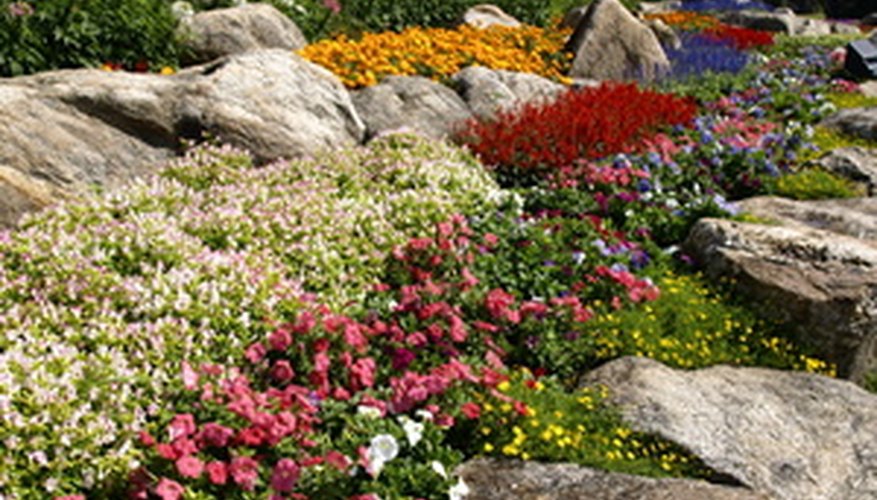 Garden pests, such as weevils, aphids and wireworms can make gardening an exercise in frustration. Garden Tech has produced Sevin Dust, a gentle pesticide, for more than 50 years. In addition to the garden-variety Sevin Dust, Garden Tech developed Sevin Concentrate Bug Killer, a liquid pesticide better suited for use on larger gardens and several varieties of trees.
Preparation
Step 1
Identify the types of plants that need to be treated.
Step 2
Check the product label for information concerning the appropriate concentration for the plants being treated.
Step 3
Determine the amount of time before the expected harvest, and follow the instructions listed on the product label.
Step 4
Shake Sevin Concentrate Bug Killer well before mixing together. Add the correct amount of concentrate into the bug sprayer, then add the correct amount of water to the sprayer and pump to apply pressure.
Application
Step 1
Start spraying at the back corner lot farthest away from the start, and work while stepping backward. Do not respray or come into contact with treated areas.
Step 2
Allow spray to dry before entering garden.
Step 3
Wait at least one week before treating again, if another application is necessary.
Step 4
Clean out sprayer thoroughly and store the leftover concentrate in a cool, dry area.