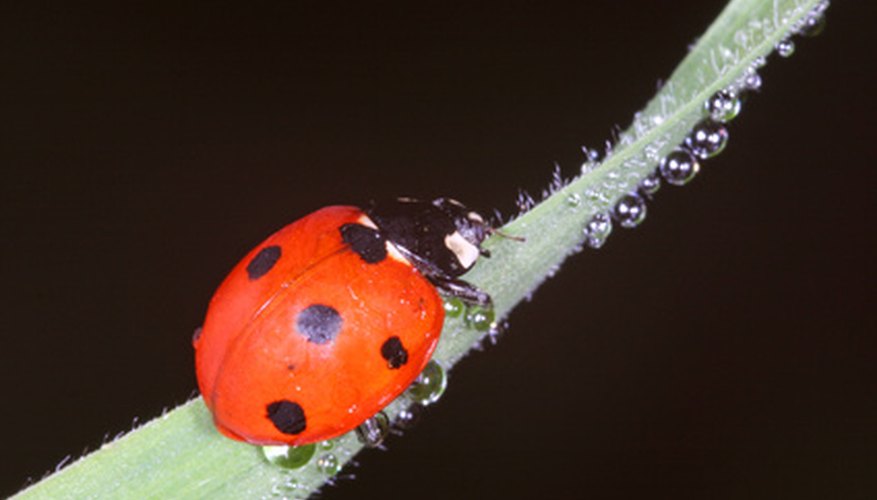 Ladybugs hibernate during the winter and large numbers of them may occupy areas of a home. During warm spells or when the homeowner turns up the heat, ladybugs may emerge from hibernation and begin flying through the house, getting into food and becoming a general nuisance. An application of a pesticide is the best way to repel ladybugs, which may cause damage, including stains created by their bodily fluids.
Read the instructions on the pesticide to determine if a separate applicator (such as a pump spray) is needed. If so, fill the pesticide applicator according to the instructions provided with the equipment.
Apply the pesticide to the exterior walls of the house, eaves, doorways, vents and overhangs. Spray interior areas where an infestation has been seen. If the ladybugs cannot be seen, spraying the pesticide inside will not be effective.
Seal all cracks and gaps around doors, windows, vents and any other area where the ladybugs can enter the house. Use foam sealant, exterior caulk and rubber door gaskets to close the gaps and cracks. Follow the instructions on each of the insulation materials for proper application.