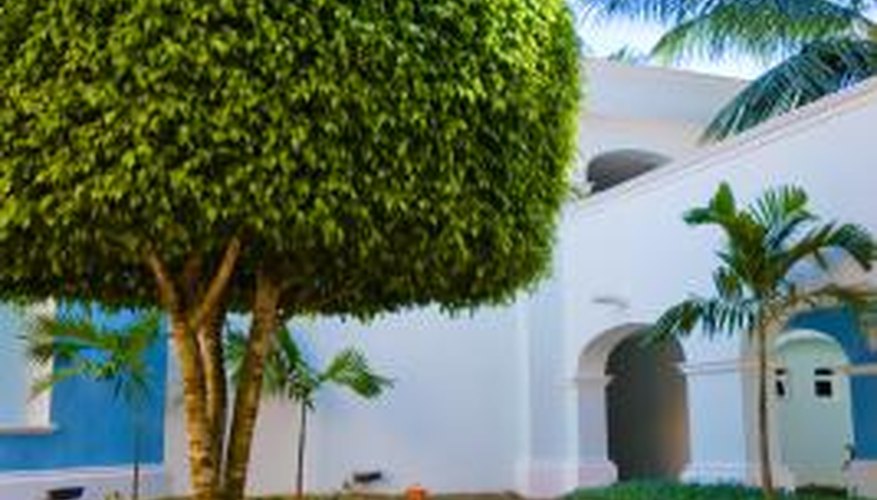 Topiary plants are typically made from low-maintenance plants such as boxwood, holly or juniper. If you have recently transplanted a topiary, you may notice that it is starting to turn brown. Topiary that are transplanted need lots of water to help become established. Additionally, if your topiary is transplanted in spring or summer instead of fall, it may turn brown due to heat stress. If the topiary has not completely died, you can save it.
Step 1
Drive garden stakes into the ground at four points around the topiary with a mallet.
Step 2
Tie each corner of a sun shade to the garden stakes. The sun shade will help keep the topiary cooler by blocking the sun's rays.
Step 3
Water the plant more frequently until the roots of the plant can become established. A topiary plant such as a boxwood may require 1 inch of rain or water from a garden hose every seven to 10 days from spring until fall for two years. You may place a rain gauge in the ground near the topiary to determine if it has received enough water from either rainfall or your garden hose.
Step 4
Trim back the topiary to remove the brown foliage and any dead wood with a pair of pruning shears.
Step 5
Allow the topiary to grow new foliage to replace the removed brown foliage before attempting to shape the plant again.