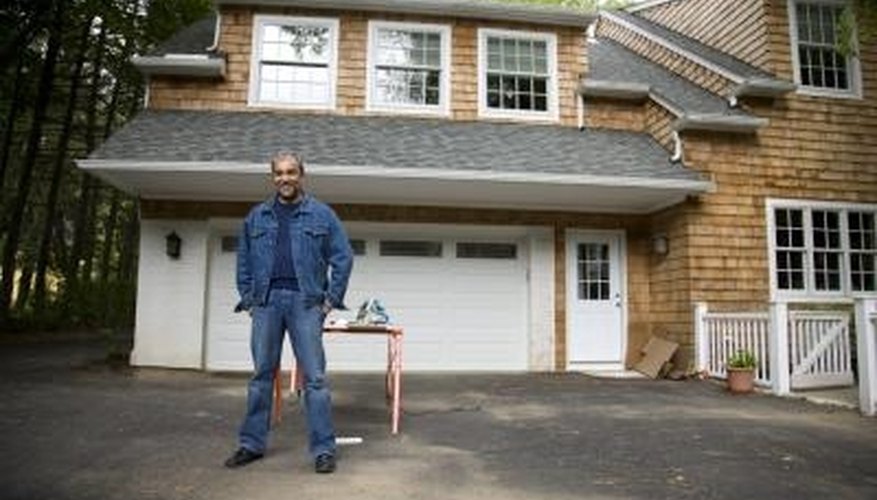 Plants that have grown along a concrete surface or gotten crushed from foot traffic can stain your concrete green. This green stain can then turn black as it mildews. Removing these stains can prove difficult without the right tools. Follow a few steps and restore your concrete to its original color.
Mix 2 gallons of water with 6 oz. of dishwashing detergent.
Scrub the stains using the scrub brush and detergent mixture, which will break up dirt, grease and plant oils. Scrub until the stains resist further scrubbing. Make sure to wear your rubber gloves.
Mix 2 gallons of water with 4 oz. of bleach.
Scrub the remaining stains with the bleach mixture, which will remove most of the remaining black or green colors from the concrete.
Power-wash any remaining stains and cracks with a power washer of at least 750 pounds per square inch (psi). The power washer will remove loosened particles from cracks or pores in the concrete.