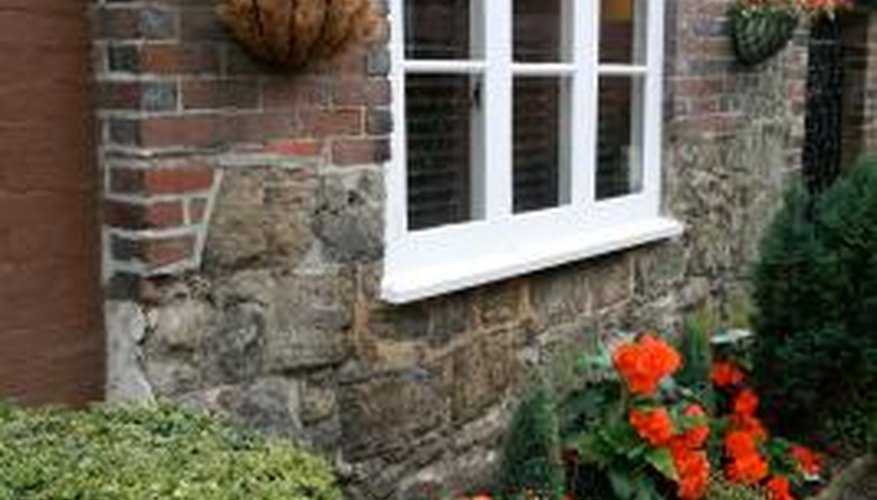 Mold grows in humid climates and on materials that absorb moisture, such as concrete and brick. Mold can appear as brown, green or black spots and often grows on the north side of homes, which typically receives less sunlight than other sides. Mold thrives on brick steps and sidewalks, where moisture tends to collect, especially during rainy periods. Removing black mold from brick steps can take a bit of elbow grease and patience.
Step 1
Apply a mold remover, weed killer or mixture of one part chlorine bleach and one part water to the black spots on your steps. Leave the solution on the moldy areas for several minutes.
Step 2
Scrub the mold with a brush with nylon bristles. To prevent damage to your skin, wear protective gloves.
Step 3
Rinse the steps with a garden hose or pressure washer.
Step 4
Repeat as necessary until you have completely removed the mildew.
Step 5
Clean your brick steps once a month during humid or rainy seasons to prevent mold growth, especially if the area does not receive direct sunlight.