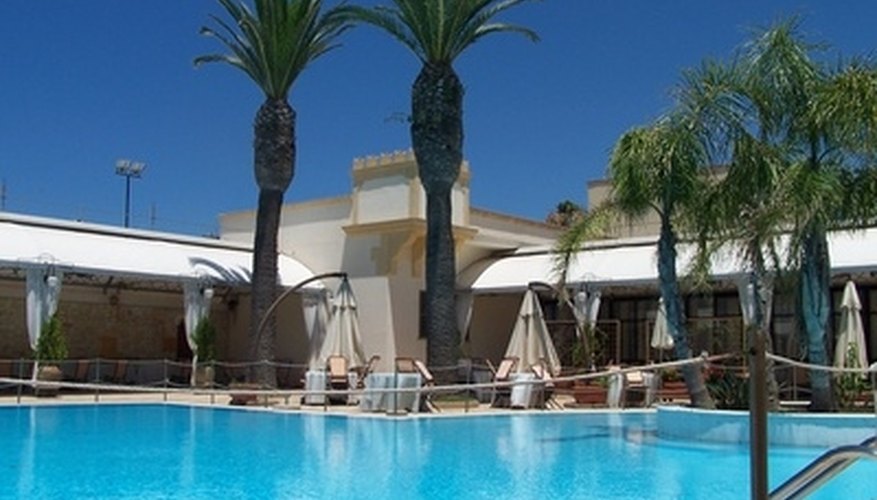 Swimming pool pumps pull water from the pool's body of water, pass it through the filter, and send it back into the pool through the return lines. Pumps ensure water circulates through the pool, which keeps the water from stagnating. Hayward pool pumps are winterized during colder months to prevent damage to the pump. One step in the winterizing process involves draining the Hayward pump of water, to prevent freezing damage. Draining water from the Hayward pool pump is made easy by the incorporation of a drain plug in the pump.
Shut off power to the Hayward pump from the breaker box. Unscrew the pump lid and remove the pump basket.
Unscrew the small drain plug located on the base of the pump. Place the drain plug in the empty pump basket and allow the pump to drain.
Unscrew the unions connecting the pump to the pool lines once water stops flowing from the pump. Tilt the pump to one side and allow any remaining water to drain from the pump.