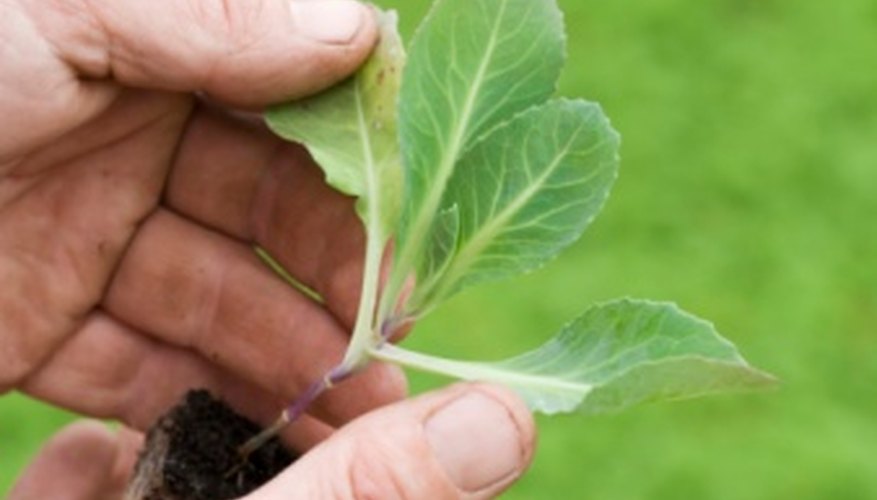 Mini greenhouses are metal structures with between two and five wire racks. They are covered with plastic that has a zippered door for easy access. Often there are ties at the top so the plastic door can be rolled up and held in place. The racks, or shelves, within the structure are removable to allow the mini greenhouses to hold plants of a variety of sizes. Mini greenhouses generally cost from $60 to $80, plus tax and shipping.
Put the mini greenhouses into place on the porch as soon as you can in the spring, before the last frost. Place them on thick towels or blankets, if desired, which will serve as a buffer from the cold air under the porch. Transfer the seedlings that were started inside onto the racks to finish establishing themselves before they are transplanted. Do this in order to be able to start more seedlings inside for another harvest. Try this with tomatoes, peppers and other plants.
Set the mini greenhouses up on the porch four to six weeks before the last frost date if you live in a milder climate. Put potting soil into planting trays and add a seed to each. Water these, and then place the trays onto the racks of the greenhouses. Allow the seeds to grow into strong seedlings in these structures before transplanting them into the ground or larger containers.
Remove one or more racks in each mini greenhouse and allow some of the plants to continue to grow within throughout the growing season when space is limited. Leave the door open so the air can circulate. Take the racks out as the plants grow too big for their allotted spaces, also removing pots as needed and placing them to the sides of the greenhouses or elsewhere.
Use these greenhouse to extend the growing season into the late autumn or early winter months, depending on where you live. Place an insulator, such as a blanket, under the structure. Take out any racks that will be in the way of the plants you want to place inside of the greenhouse. Place the few potted plants onto the racks before the first frost hits, and keep the door zipped at night. Allow the plants to finish producing their fruit, and for the fruit to ripen while still on the plants.