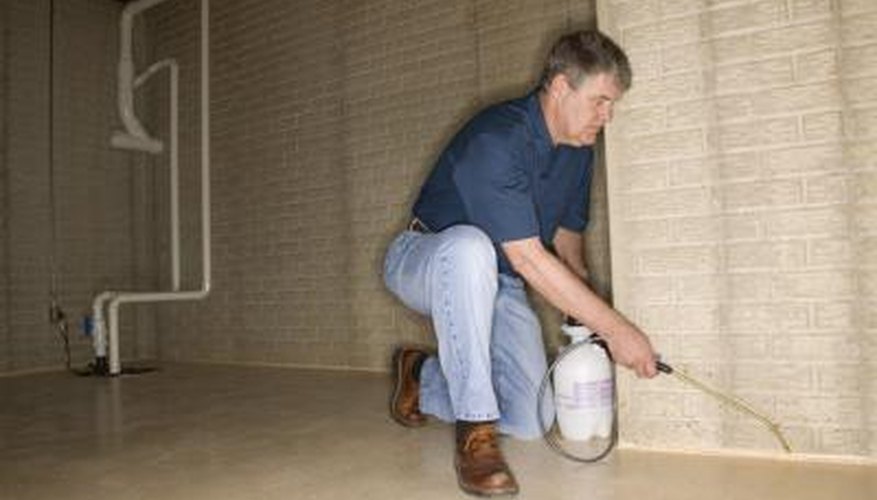 Basement walls are created from several different materials, including bricks, poured concrete and concrete blocks. Basement walls are susceptible to moisture issues no matter what the material, and that can lead to the growth of mold. Moisture can materialize from the soil surrounding the basement's foundation. Standing water in the home or wet insulation also can create damp block basement walls. There are several ways to remove or prevent that moisture.
Step 1
Install the home's dryer vent in such a way as to allow all of the heat from the unit to go directly outside. Any heat that is directed into the basement can cause condensation to form on the walls.
Step 2
Remove any wet carpeting, flooring or standing water from the basement floors. The moisture from these can form on the walls, which eventually can lead to mold and mildew problems.
Step 3
Install gutters and downspouts on the roof. Make sure that the spouts are directed away from the home and are kept clean, as any spouting overflow can make its way into the basement and lead to moisture issues on the walls.
Step 4
Place desiccant packs, such as silica gel packets, throughout the basement. These packets will soak up any moisture found in the air of the basement, which will reduce moisture on the walls.
Step 5
Install an exhaust fan in the basement. The fan can be installed by the home's owner or with assistance of a professional and will draw any moist air out of the basement that can lead to condensation on walls.
Step 6
Cover any surfaces in the basement, such as metal piping and duct work and the walls themselves with insulation. This will prevent these cool surfaces from forming condensation when exposed to moist air.