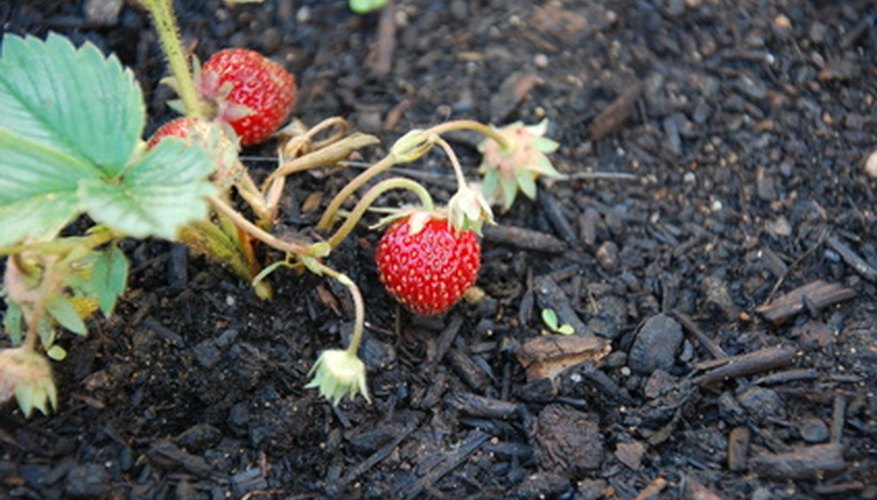 All compost is, is organic matter that has gone through the natural decomposition process. Leaves, grass clippings, pine needles, weeds and chipping prunings can all be composted. Compost is ideal for mulching and planting. The garbage bag composting method doesn't produce the highest quality of compost, but it is quite possibly the easiest method. Plus, garbage composting does not require any special equipment. In fact, it is likely you already have everything you need to make garbage bag compost.
Collect leaves and other yard clippings. If possible shred or cut the clippings and leaves in pieces.
Put the leaves and yard clippings in a large heavy-duty garbage bag. The bag should be almost filled.
Add two shovels full of garden soil and 1/2 cup high-nitrogen fertilizer.
Spray just enough water in the bag to dampen the leaves.
Punch about 10 to 15 small holes in the bag with a knife. Close the top of the bag with a knot.
Turn the bag once or twice to mix ingredients.
Store the bag for about two weeks. Check on the composting process and tumble the ingredients in the bag. The compost should be ready for use in 6 to 8 weeks time. Check and tumble periodically during the process.
Things You Will Need
Garbage bag

Leaves

Medium-sized garden shovel

Garden soil

High-nitrogen fertilizer

Hose

Knife