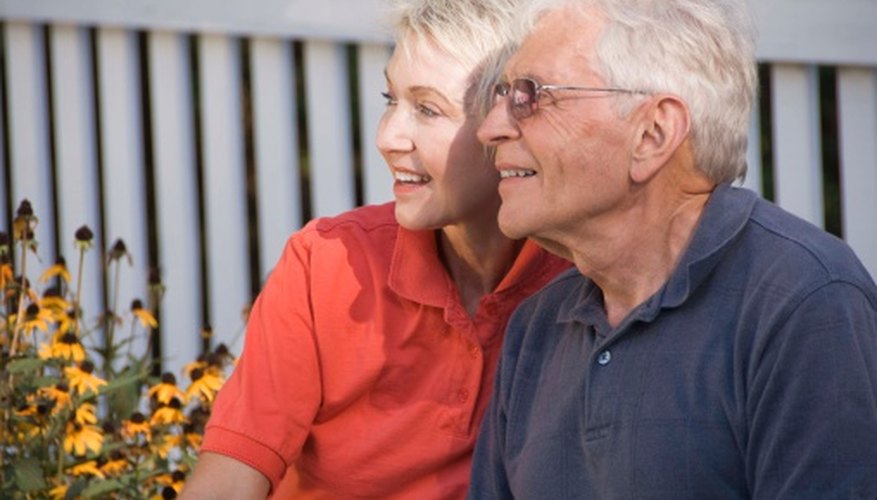 A good fence can serve a variety of purposes. Not only will it serve as a barrier, it can also provide privacy. Keep your pets and kids in while keeping prying eyes out of your yard. As you plan to install a fence, one of the first tasks is to calculate the distance around the installation area. With precise calculations, you can estimate the cost of fence installation before you start the project.
Figure the fence line. Many property owners pay for a survey to determine property boundaries before installing a fence to ensure that the fence installation does not encroach on lot lines. Some municipalities require a setback from lot lines, while other municipalities do not. Find out about the local requirements in your area.
Determine the position of the end posts and each corner; mark these on the ground with chalk. Draw a diagram of the fence on paper, including the positions of any gates (gates require an end post on each side, and are generally four feet wide). Measure the distances between the end posts and corner posts with the tape measure, in feet, and write these measurements down on the diagram.
Calculate the number of fence sections you will need for each side of the fence. Fence sections generally span eight feet along a fence to keep the fence strong. Thus, you must divide each side measurement of the fence by eight to determine how many fence sections each side will require. For example, if one side of the fence measures 53.5 feet, divide 53.5 by 8: 53.5 / 8 = 6.68 fence sections. Round this number up to 7, and divide 53.5 by 7: 53.5 / 7 = 7.64 feet. This tells you the length of each fence section.
Convert the decimal to inches. Using the same example, to convert .64 feet to inches, multiply .64 by 12: 64 * 12 = 7.68 inches. This means that each fence section along this side of the fence will be 7 feet, 7.68 inches long. To complete this side of the fence you will need one end post, one corner post, six fence posts and seven 7-foot, 7.68 inch-long fence sections.
Figure each side of the fence using the same process and then add up the end posts and fence posts you will need. Each side of the fence will have fence sections of slightly different lengths to divide the total length evenly by the number of sections. Add up the lengths of each fence side to calculate the amount of materials your fence will require.
Things You Will Need
Chalk

Tape measure

Paper

Pencil

Calculator