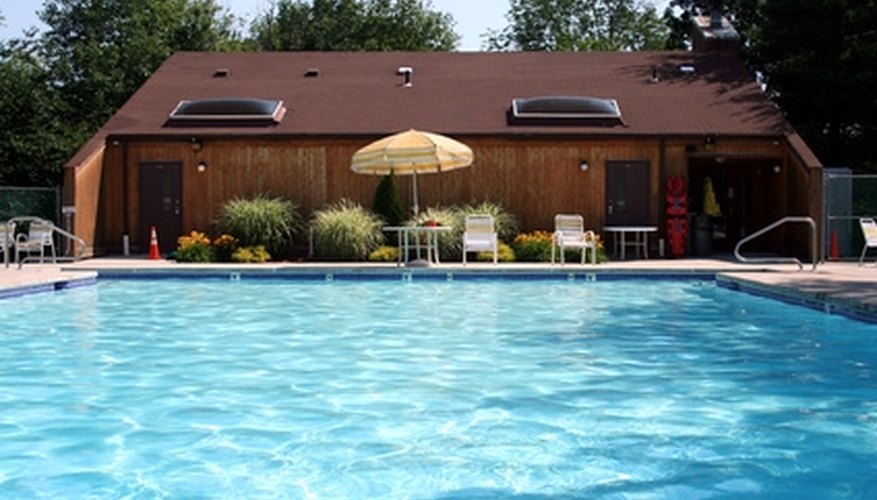 As part of a family of brands marketed by Zodiac Pool Systems, Polaris offers products designed for swimming pools and spas. These products include decorative and automatic pool cleaners, as well as Polaris booster pumps. The Halcyon booster pump specifications state that it is 28 percent quieter than comparable models, with extra leak protection and quick installation. Polaris markets the PB4-60 as durable and strong, with 3/4 horsepower from a powerful motor. The owner's manual for both models has installation tips, guidelines and diagrams.
Follow the recommended instructions according to the diagram in the Polaris booster pump user's manual. Use a dedicated plumbing line for consistent water flow from the filtration pump. Make sure it is upstream from other equipment, such as the pool chlorinator.
Check plumbing guidelines for specific equipment. If you have a pool heater, plumb the booster pump into the return line and make sure it is at least 3 feet downstream from the discharge.
Connect the pump to a water flow pipe if you have a solar system. If you must hook it up to a non-flow pipe, install an automatic override and shut the pump off during solar panel air purges.
Connect the Polaris reinforced hose to your swimming pool's filtration system. Install the plastic connectors by slipping the lock rings over the connect threads of the pump discharge and supply port. Seal the threads with clear silicone.
Push one end of the hose over the sleeve's barb until it meets the base. Hold the hose in place with one hand, and push the sleeve over the hose as far as possible with the other hand. Snap the lock ring into place to secure the connection.
Set the timer. Your booster pump comes on automatically with the pool filter system, but if your system has a timer, set it for 30 minutes after the pool filter turns on. Shut the pump off 30 minutes before the filter system turns off.