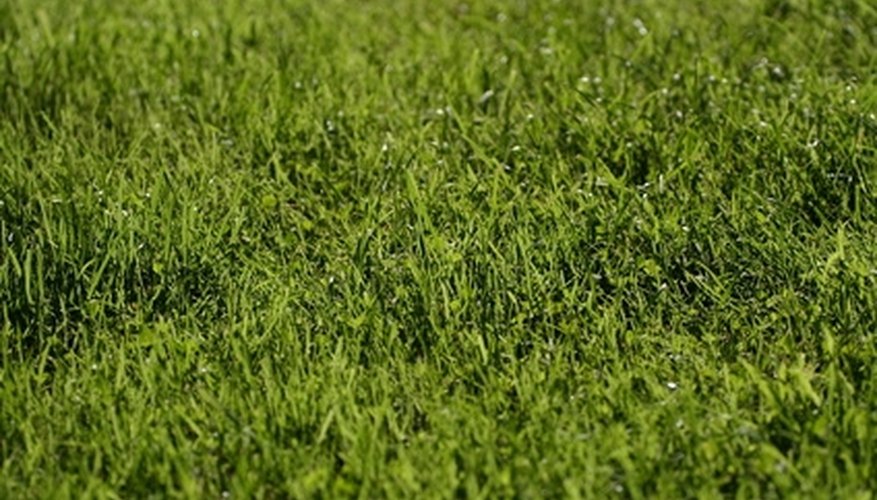 Ryobi Tools, which is a division of the Japan-based Ryobi Group, manufactures economically priced power tools. One of the company's products is a string trimmer, used in landscaping for trimming weeds or lawn corners. One the key parts of the string trimmer, or weed easter, that needs replacement as part of its maintenance is the string head, which is the rotating, curved wire at the bottom of the trimmer. The manufacturer recommends replacing this part if damaged, including if it is cracked or chipped.
Turn off the string trimmer. Let it cool down before making any repairs to it.
Locate the large screw located in the gear head of the string trimmer, on the right hand side. The gear head essentially attaches the drive shaft to the grass deflector and the string head.
Align the horizontal line on the screw with the horizontal slot on the flanged (or outside) washer, which is located between the gear head and the string-head assembly.
Take the straight gear head tool and push it into the aligned screw and slot on the washer. This locks the gear head into place so that you can change the string head.
Put on a pair of garden or work gloves.
Loosen the existing string head by turning it clockwise. Remove it from the trimmer.
Place the new string head onto the flanged washer and gear head.
Tighten the string head by turning it counterclockwise. Place your hand on the top of the string head assembly to avoid cutting yourself on the wire while you tighten it. Remove the gear-head tool.